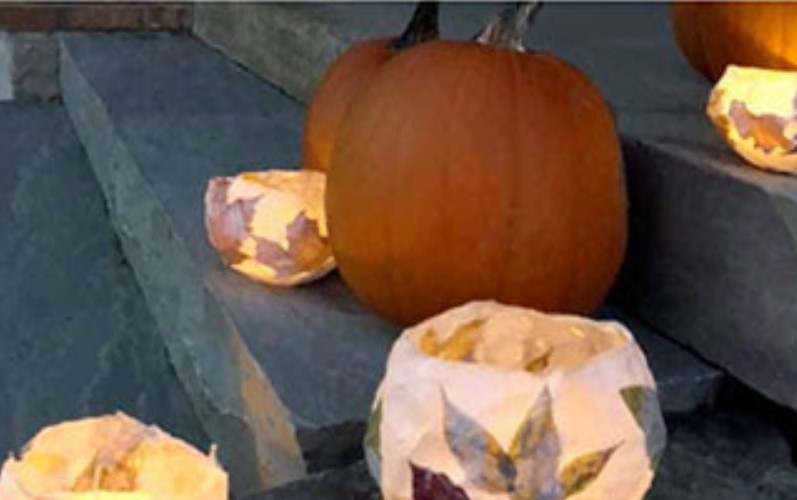 Today's Eco Activity: Leafy Lanterns
Is your front stoop in need of a little love and light before those pumpkins get carved? How about sprucing up your bedroom window?
Look no further! We've got the perfect bright and fun craft to bring a warm glow to your humble abode as the sun continues to set earlier and earlier this month! All you need is a balloon, craft glue, white tissue paper, and your favourite leafy fall finds.
Ready, set, craft!
Mix roughly 3 parts glue with 1 part warm water.
Paint your mixture onto a blown up balloon, layering on the tissue paper. Try standing it up on a bowl or plastic container to help you get around the whole thing.
While this layer is drying, hop outside and look for your favourite leaves. If they aren't super flat, press them in a book or lightly iron them before you remove any big and bulky stems.
Add another layer of tissue paper and glue, but this time add your leaves!
Let it fully dry (you might want to let it sit overnight), then pop your balloon!
Trim off any rough-looking edges if you want a more polished look. Then add in an LED candle to make sure it's safe for both indoors and outdoors, and enjoy that warm autumnal glow!
Loving fall crafts and the changing colours of the season? Accept the Fantastic Crafts Mission to create more masterpieces, or check out Just 1 Tree and plant a stunning sapling of your own to stay with you through the seasons!