Earth Ranger's annual Valentine campaign is underway! It's that time of year to show a little love for those who matter most. We know animals are also important to you and your kids! So, this Valentine's, we're offering a perfect plushie pair. Buy any Wildlife Adoption Kit and get the second 50% off.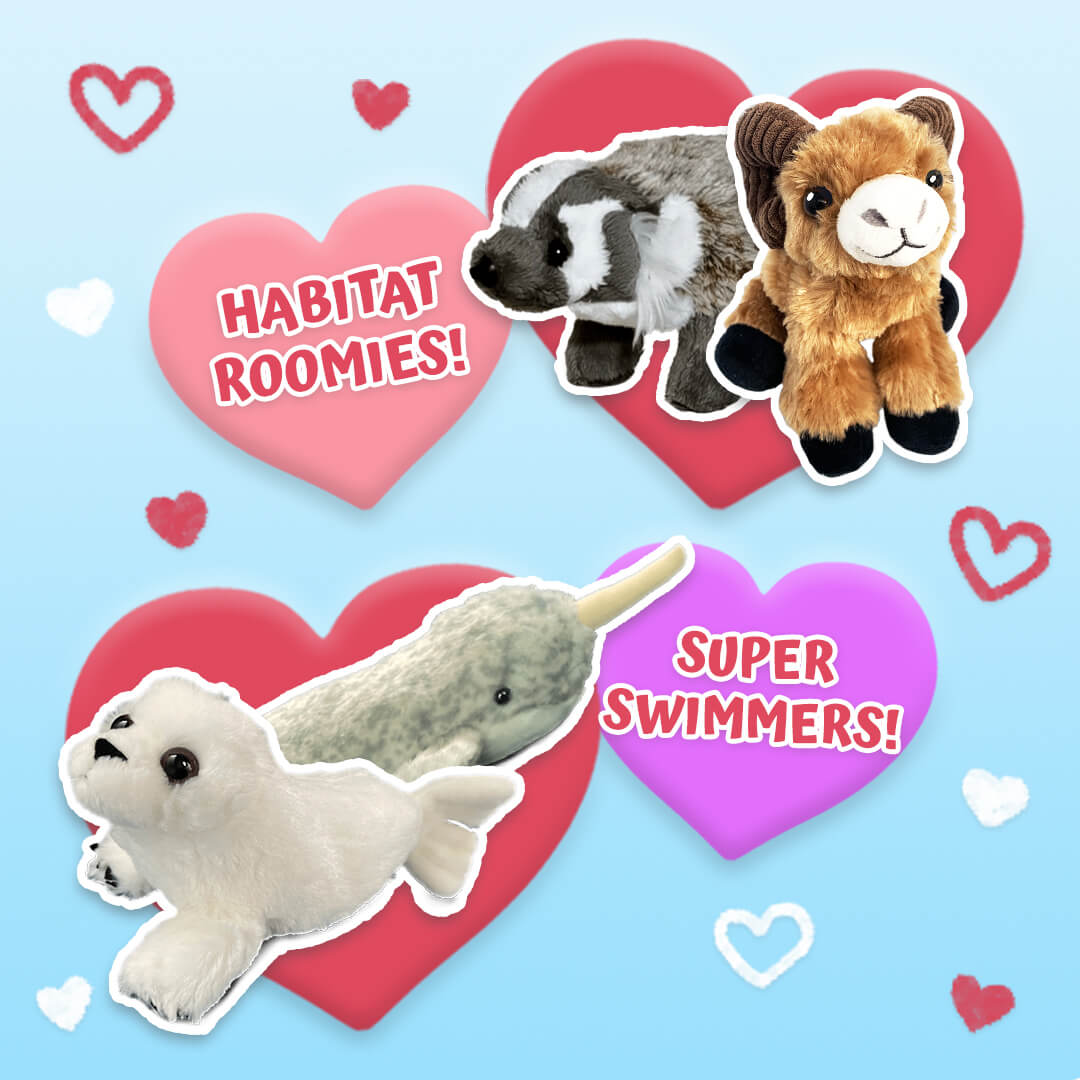 Funds raised from our Wildlife Adoption Kits go directly to conservation groups, scientists, researchers and First Nations communities working in the field to protect the animals you love. We have several exciting projects underway! For example, grassland habitat is disappearing across North American. The pressure from agricultural demands and urban sprawl are threatening this crucial ecosystem. Wildlife need our help! Our Kootenay River Ranch project features habitat protection for the bighorn sheep and American badger. Our partners at the Nature Conservancy of Canada are restoring open forest and grassland habit to restore resiliency to the conservation lands.
There's so much work to be done! From monitoring the Arctic fox population in Nunavut to preserving the Boreal peatlands, your support makes a significant difference for species and habitats at risk.