Over the summer, we held a contest across our social media platforms as a way to continue to engage with our awesome Earth Rangers and see just how much you love our Eco Activities. With our updated format of releasing new activities every Tuesday and Thursday, there were 20 chances for families to enter, across our channels on Facebook, Instagram, and Twitter.
Parents across North America helped Earth Rangers like you qualify for a ~Mystery Earth Rangers Prize Pack~ by posting a photo of their completed activities and tagging our official channels with the hashtag #SummerEcoActivity. Each entry gave members a chance at entering a draw, so there were LOTS of opportunities to enter!
Now that the Summer of Eco Action has come to a close, we are excited to announce our winners: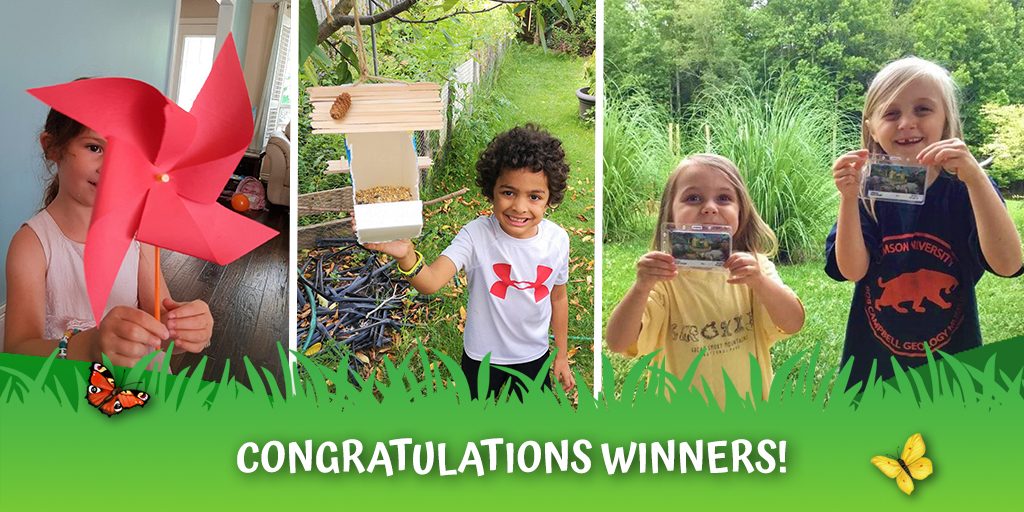 Earth Ranger Gideon, from London, Ontario
Earth Ranger Olivia, from Milton, Ontario
And Earth Ranger sisters Julianne and Vivian from Tallapoosa, Georgia, USA – The super sisters were our contest MVPs, submitting well over 20 entries between them across Facebook and Instagram!
It was so great for us to see families coming together to engage with our expanded programming, ensuring that our members stay active and excited about conservation in these uncertain times. We were so happy to provide families with a sense of normalcy and positivity during summer 2020, with a focus on helping animals and the environment!
The fun won't stop even though this contest is done! Check back every Tuesday and Thursday after school to see what Eco Activity we've posted on the wild wire (https://www.earthrangers.com/eco-activities/) that can be done right from home!
Get the grown-ups in your life to subscript to our channels so that they can stay up to speed with the latest Eco Activities, contests, and other fun stuff!
Facebook: @bringbackthewild (https://www.facebook.com/bringbackthewild)
Instagram: @earth_rangers (https://www.instagram.com/earth_rangers/)
Twitter: @earthrangers (https://twitter.com/EarthRangers)