We need your help! This burrowing owl has something on it's mind but we can't figure it out! Take a look at the picture below and see if you can come up with the best caption!
Post your ideas in the comment section below.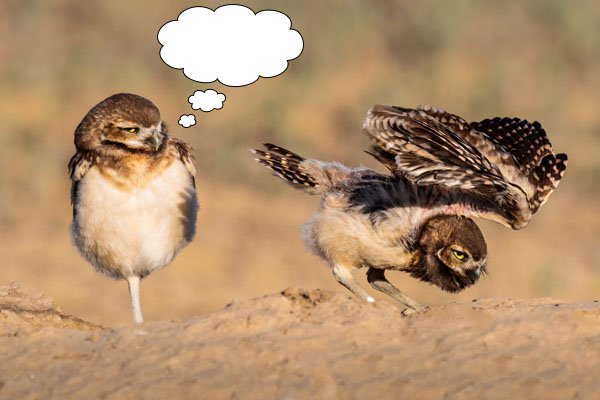 When you raise money for a Bring Back the Wild animal, you'll also be helping us protect some of Canada's cutest critters. Plus, you'll earn some cool rewards along the way.

Looking for more fun stuff? Come up with a try and figure out a pixel puzzler, take a quiz or watch a cool video!
Don't forget that commenting on articles helps you level up on your Earth Rangers Journey! You only need 5 comments to reach Level 3 and 15 to reach Level 5. All comments are moderated, so your comment won't be visible until we've had a chance to check that it's squeaky clean.