Mother Earth…. she does all sorts of things to keep us alive. From giving us air to breathe, water to drink, to providing us with food to eat. It's only right that we treat her the same way…right? Well, a lot of us are trying our best to keep Earth an awesome place to live, and if you are reading this, we know you are doing the same!
---
We are so lucky in this day and age to have whatever object we want at a click of a finger. Whether it's food, technology, toys, really anything! But with this great privilege comes great responsibility. The problem with having an endless amount of things at our fingertips is that it also means we have an endless amount of waste. Mother Earth doesn't do too well with that. But luckily, there are all sorts of fun ways to cut down on waste and really make a difference, one person at a time.
The first way is a tale as old as time….reduce, reuse, recycle! I'm sure you have all heard of the three R's before, but that's because it is always applicable! As long as you see that the recycling symbol, then your item can probably be recycled – but there's a catch! Things like used pizza boxes or takeout containers that have residue leftover from food not only can't be recycled properly, but will likely ruin the entire recycling batch! So when in doubt, a quick internet search should tell youif whatever you're disposing is recyclable!
---
Another way you can reduce waste is by doing the opposite of recycling: upcycling! This can be done by taking used things and repurposing them, like transforming an empty paper towel/toilet paper roll into a bird feeder. Maybe take some old clothes and make a fun facemask out of them! There's no such thing as being too crafty.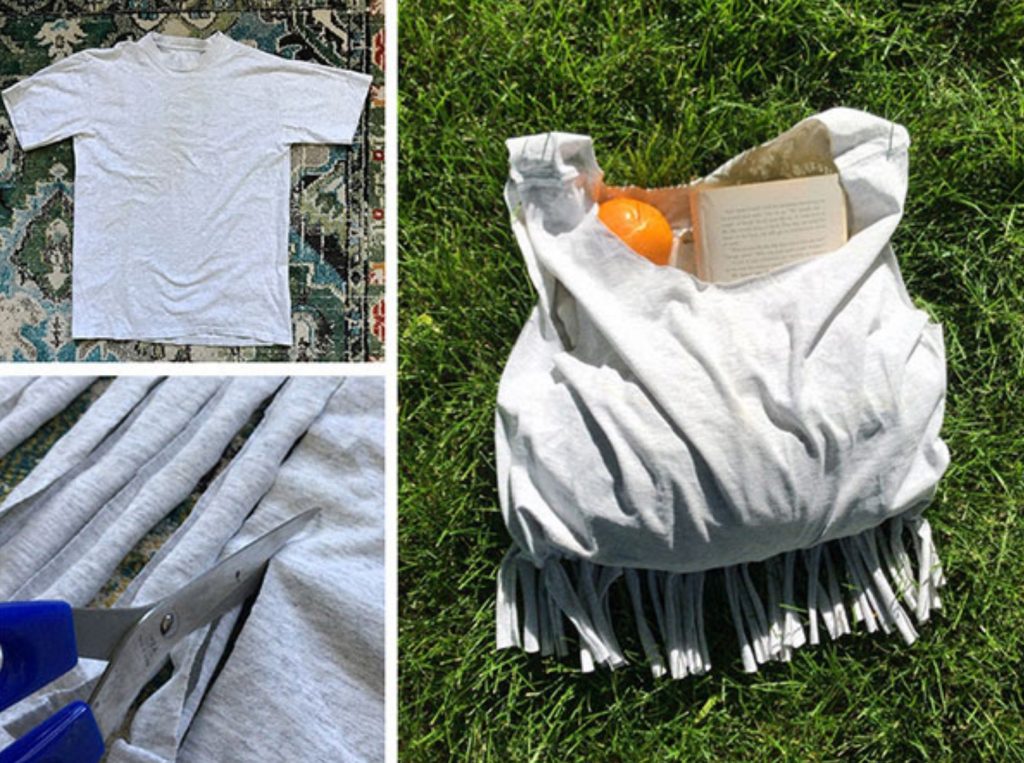 Speaking of clothes, those actually make up a very big part of our waste. In fact, the average person throws away 37kg of clothes a year. So if we take into account all of North America, that's 10 MILLION tons of clothes that get dumped into landfills every year! Instead of throwing out used clothing, you can sell them or even donate them to a local thrift store, if you're not upcycling them. These pieces can get passed on for decades and avoid landfills in the process, making an unbelievably big dent in textile waste.
Unfortunately, a very big portion of landfills also comes from food waste. Ontarians in particular have a lot of food and organic waste: about 3.5 million tons every year! To put that into perspective, that's about the same as filling up the Rogers Centre in Toronto five times. But no needto worry, there is a very simple solution: compost! You can compost all kinds of foods and organic waste. Ontario has a special program that collects these scraps and turns them into fertilizer, helping plants and animals thrive in the environment. This way you don't waste food and you're helping out our gardens, it's a win/win!
The maintenance of our gardens and the rest of the environment is extremely important for the Earth. That's why here in Ontario, we have the Ontario Greenbelt that protects much of our land. You see, in Ontario's most populated areas, there is constant development and disturbance of ecological habitats. The Greenbelt helps protect certain –areas, allowing farmlands, grasslands, and wetlands to thrive. This also helps us get access to fresh local foods like fruits, veggies, and dairy, while supporting local farmers. Which is also another way we can help save the planet!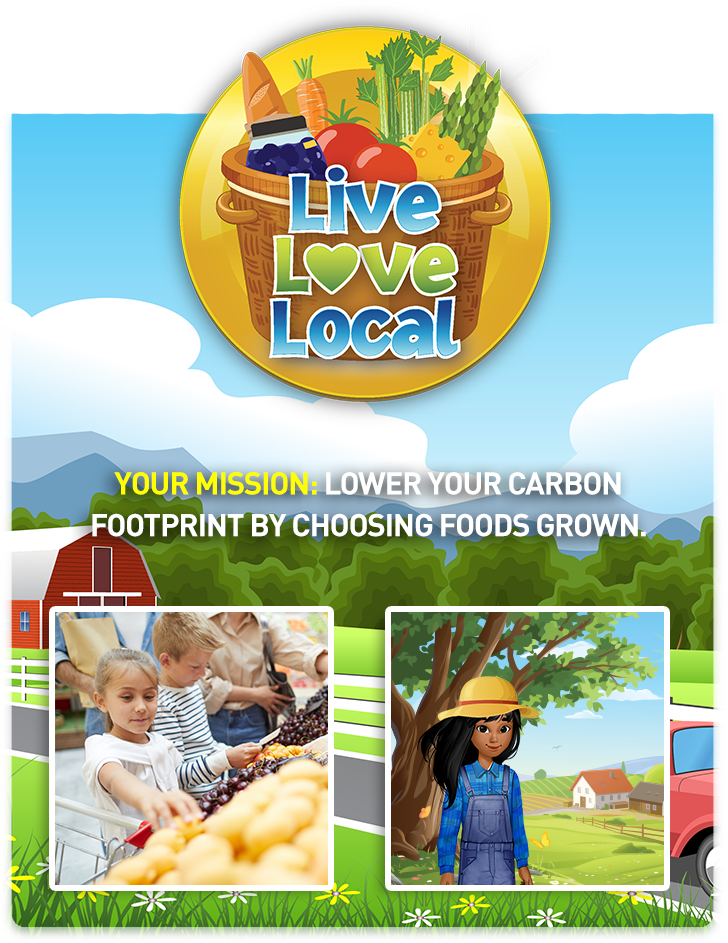 Shopping local allows us to not only purchase foods that don't have much packaging, but it also saves energy and gas emissions that would've been used from shipping. Like I said, having everything right at our fingertips such as produce is pretty awesome, but shopping local would really help out our planet, not to mention our hard working Canadians. Check out the Live Love Local Mission for more tips and tricks to help you stick close to home when you shop!
---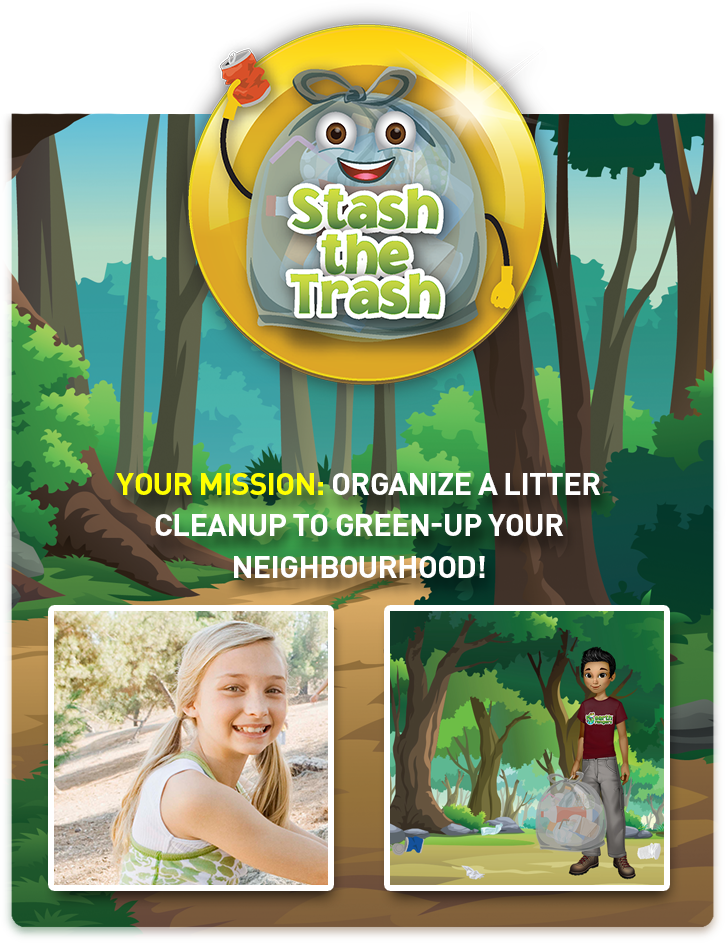 But, another thing that would really help out our Canadians and our planet is simply not having any kind of litter at all. Landfills are a big problem, but so is our everyday litter on the street. And guess what, Earth Rangers has a special mission that you can take on to help reduce litter….the Stash the Trash mission! Help organize a neighbourhood cleanup with some neighbourhood pals and fill up lots and lots of bags of garbage to keep our streets nice & clean! Not only will you score some serious points, but mother Earth will be really thankful. With Day of Action on Litter coming up on May 11th, this would be a perfect way to celebrate with some friends! And if you are in Ontario, we have a special campaign for you, share a before and after picture of your cleanup with the hashtag #StashTheTrash for a chance to be featured in May 18's Facebook Live!
---
With things like recycling, arts & crafts, upcyling old clothes, and accepting eco missions, why not try and reduce waste? Our planet will be much happier and it can be loads of fun!