Have you heard? There's something new and exciting happening with Earth Rangers, and we don't just mean a new way to protect animals. Introducing…drum roll please…Earth Rangers Clubs!
This isn't just your average Eco Club.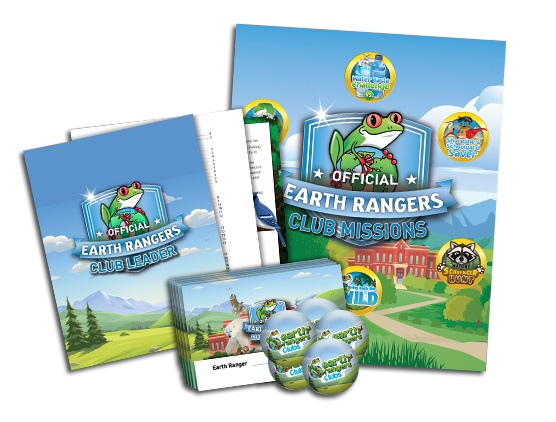 This is a super cool way that you can live the Earth Rangers life at your school! When your teacher starts an Earth Rangers Club, your Club get access to:
– Special Missions that you can't find on EarthRangers.com,
– A Starter Kit with buttons, cards a poster and stickers,
– And so much more!
Plus, you'll be part of a team that can make a real difference for animals and the planet!
How do you sign up?
If this sounds like something you want at do, tell your teacher or group leader. You'll need one of them to sign up and run the club. Ask them to visit clubs.earthrangers.com to learn more and register your club today.

We can't wait to see what your Earth Rangers Club will do!