Last year Earth Rangers everywhere teamed up to help create a super cool animal habitat: the Meadoway! This 16 km stretch of land running right through Toronto connects greenspaces and provides the animals that live there, like the Red Fox, Eastern Milksnake, and Osprey, with a safe place to call home.
Over 1,500 of you worked together to help support this project, and our partners at the Toronto Region Conservation Authority (TRCA) have been hard at work! Here's what they've been up to:
In the spring and summer of 2020, TRCA began studies to monitor the animals and plants that call the Meadoway home, making sure that they're not disturbing important habitat or nearby wetlands as they restore the greenspace
TRCA has completed the planning phase for the trails and bridges that will be constructed to let nature lovers enjoy this awesome space!
Nature hikes, citizen science programs, and even a snowshoe event were held to showcase the Meadoway to the community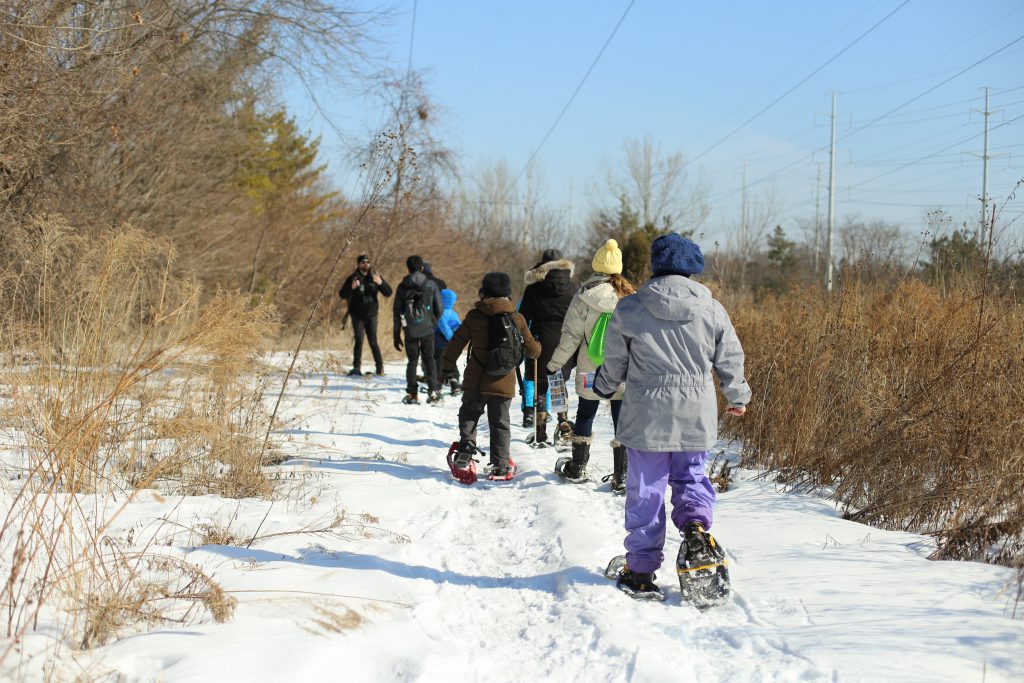 Invasive plants and weeds were removed from different sections of the site throughout the summer
Many areas of the Meadoway are mown turf grass that will be converted to meadow (which requires planting native wildflowers, grasses, and shrubs) – in 2020, TRCA finished seeding all of these spaces so hopefully this year we'll see the new meadow take shape!
The crew gets planting…

…but first, say goodbye to invasive species!
All of this amazing work is making a huge difference for the animals that call the Meadoway home. Thanks to YOU, the Meadoway Project is helping increase the biodiversity of plant life, improving the ecosystem's ability to deal with climate change, and providing important food sources for pollinators, just to name a few! Great work, Earth Rangers 🙂
The Meadoway Project was generously supported by: