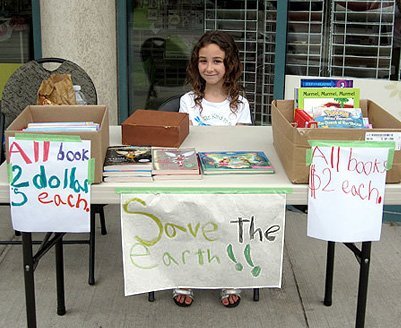 Don't let your old books collect dust; have a book sale!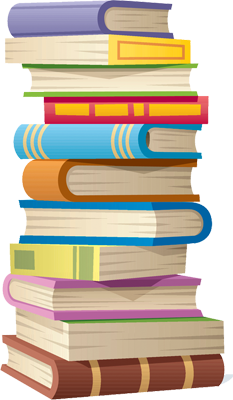 A good book can take you on an epic adventure. You can explore caves, battle dragons, or discover your secret powers all before lunch. But what do you do with a book once you're finished reading it?
A book sale is a great way to give your old books a new home and collect donations for the project you're supporting!
TIPS:
Ask your friends and family to donate their old books. That way you can offer a variety of books for people to choose from. Sort and organize your books so they are easy to search through.

Put up homemade posters around your neighbourhood to let people know where and when your book sale will take place.

Put out some homemade Earth Rangers inspired bookmarks to sell with your books. Make sure you glue cardboard to the back of the bookmarks to make them sturdy – cardboard from an old cereal box should do the trick!

Ask your family to help you run your book sale. They can be there to answer questions and help you out when you need it.

Put a homemade donation box by the checkout to see if anyone is willing to donate some spare change.

Remember to be flexible on the price. If you find some books aren't selling, try lowering the price or offering 2 books for the price of 1.