Attention Conservation Council members: we have a very important job for you!
It's time for us to pick new polar bear plushies for our Wildlife Adoption Kits, but we just can't decide which one we like the best – so we're turning to our fave group of animal-saving heroes for some advice! We've narrowed down the options to these two – let us know in the comments which one is your favourite!
Did you go for the cutest most cuddliest option? Or did you pick the one you thought looked the most realistic? Chat with your fellow Conservation Council Members in the comments and cast your vote today!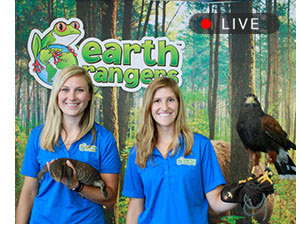 We're announcing the top pick with an exclusive Live Event, just for Conservation Council Members, happening Thursday August 26!
Join us here for an animal meet-and-greet between 3:30-4:00PM EST to meet your favourite animal ambassadors, ask our Animal Handlers questions, and see which plushie pal finished first!
---