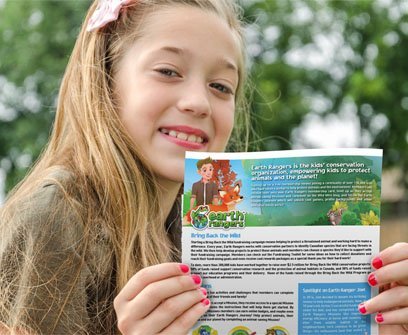 Download and print this information sheet to help with your Bring Back the Wild campaign
A great way to show your Bring Back the Wild supporters how passionate you are about protecting animals is to give them some extra information about Earth Rangers – just in case they want a few more details! This fact sheet will explain the Bring Back the Wild program, Missions and where to access more information!
Click the link below to download your Earth Rangers Fact Sheet.

Make a few copies and have them ready and available to hand-out to people who supported your campaign.

You can also use this sheet to provide supporters with your Username so they can donate to your campaign online.