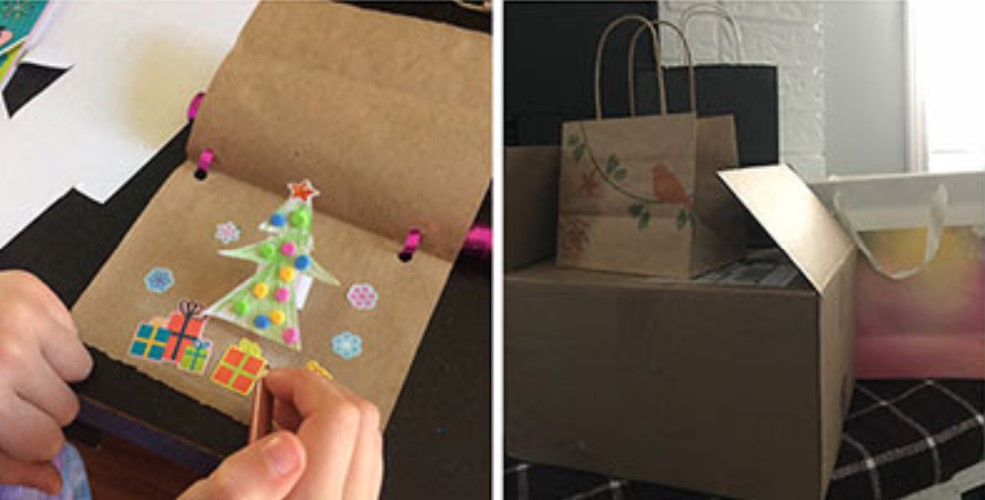 Today's Eco Activity: Sustainable Gifting Station
Happy December! It's a month filled with the warm fuzzies that come with gift-giving and celebrating with family and friends at home, virtually, and by mail.
In celebration of Giving Tuesday, we're challenging you to create a sustainable gifting station, ready to service all of your perfect prezzies, while keeping the environment in mind. Prepare your homemade wrapping paper and holiday cards by organizing them in a festive little area of your home so that they are ready and waiting when it comes time to get them gifting-ready.
Boxes and bags: Reduce what you buy and reuse what you have!
Save cardboard boxes from home deliveries and products that you'd otherwise toss right in the bin! They can make wrapping easier if you have awkwardly-shaped items or materials that don't hold their shape when wrapped (like scarves for example!)
You can also use paper shopping bags. If they aren't already decorated in a seasonal way, you can colour, paint, or decorate them to give them that festive flair!
Wrapping paper: Look for alternatives to fancy store-bought wrapping paper, bags, and tissue!
Gather newspaper, flyers, and magazines that can be cut and taped to cover your gifted surprises of the season.
If you don't have many options of these at home, consider recycled or plain paper from the store that you can unleash your inner artist on! When on the hunt for sustainable sources, check for the SFI label.
Caring cards: Creativity from the heart!
Find a base for your card like cereal boxes, or even older greeting cards that can be repurposed
Consider cutting them into unique shapes
Attach unique elements like old ribbons and magazine cutouts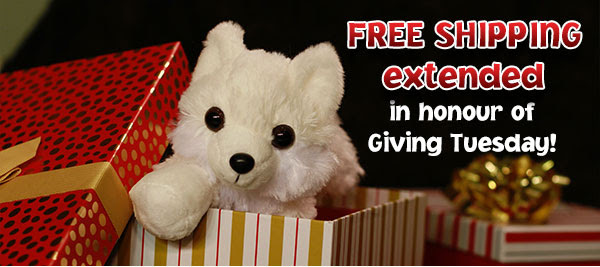 Use code BF2020 at checkout.
Each adoption kit purchased supports real conservation projects that make a big difference for the animals we love. Your plush package comes with a poster full of animal facts, plus a personalized certificate to display with pride – and don't forget the adorable plushy any Earth Ranger is sure to love! Check them out in the Earth Rangers Shop today!
Already an Earth Rangers member? Be sure to make your purchase through the Earth Rangers App to earn the points and digital items that come with each adoption package!