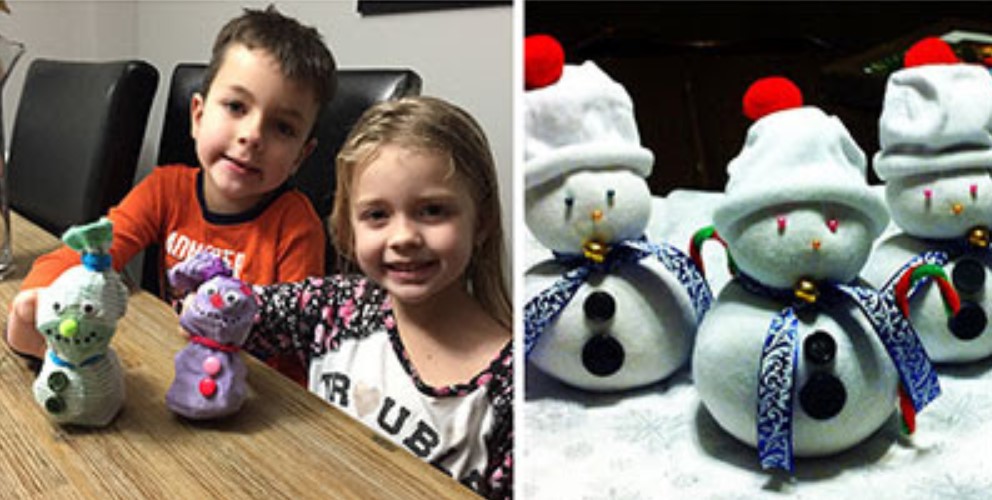 Today's Eco Activity: Sock Snowman
Still struggling with what to do with odd socks? Sock puppets not your thing? It's a waste to toss a whole pair when just one has worn out, or a single sock when the other has gone missing. Aside from properly recycling them in your local textiles program (if you're lucky to have one nearby), you can also use them for fun crafts – like this adorable DIY snowman decoration!
Upcycling is a great way to save on seasonal decorating and make use of materials that you have lying around.
Here's what you need:
An old sock
Scissors
2 paper balls (one larger than the other)
Yarn
Permanent markers/fabric markers
Buttons or push pins
Fabric glue or hot glue (with help from an adult)
How to make it:
Cut an old sock just below the heel.
Put the big paper ball in the sock and push it to the bottom.
Tie a piece of yarn around the sock above the paper ball to form the body of your snowman.
Put the small paper ball in the sock and tie a piece of yarn around the sock's opening. This will be the snowman's head!
Make a scarf by cutting a thin strip off of your leftover sock piece. Cut the strip open and colour it. Tie the scarf around your snowman's neck.
Glue buttons onto the body, then draw on the eyes, nose and mouth.
Want to follow along, e-learning style? Watch the step-by-step how-to from Earth Ranger Alex to see how it's done!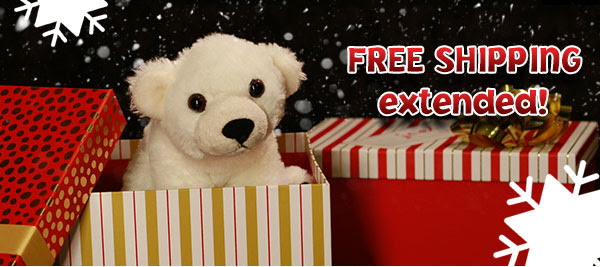 Use code BF2020 at checkout.
Each adoption kit purchased supports real conservation projects that make a big difference for the animals we love. Your plush package comes with a poster full of animal facts, plus a personalized certificate to display with pride – and don't forget the adorable plushy any Earth Ranger is sure to love! Check them out in the Earth Rangers Shop today

Already an Earth Rangers member? Be sure to make your purchase through the Earth Rangers App to earn the points and digital items that come with each adoption package!