Earth Rangers is the kids' conservation organization. Our programs are based on research that indicates that the number one environmental concern for children across Canada is protecting animals from extinction. We believe that when children learn about the threats facing animals and their habitats, they are eager to help, but don't always know how they can make a difference. That's where Bring Back the Wild comes in.
Bring Back the Wild educates our members on the importance of protecting animals and empowers them to take action by starting a fundraising campaign. Each year, we work with our conservation partners to identify four unique Canadian species that are facing threats in the wild. We then develop projects to protect those animals, ranging from conservation research, to land acquisition, to habitat stewardship. After learning about each project, our members can choose one of the four species that they'd like to support with their fundraising campaign.
Bring Back the Wild provides the tools needed in order to make a tangible contribution through fundraising. Throughout the year, members are provided with updates on the project, ensuring that they know how the donations they raised were used and what was accomplished with them.
To date more than 300,000 kids have worked together to raise over $2.1 million for Bring Back the Wild conservation projects.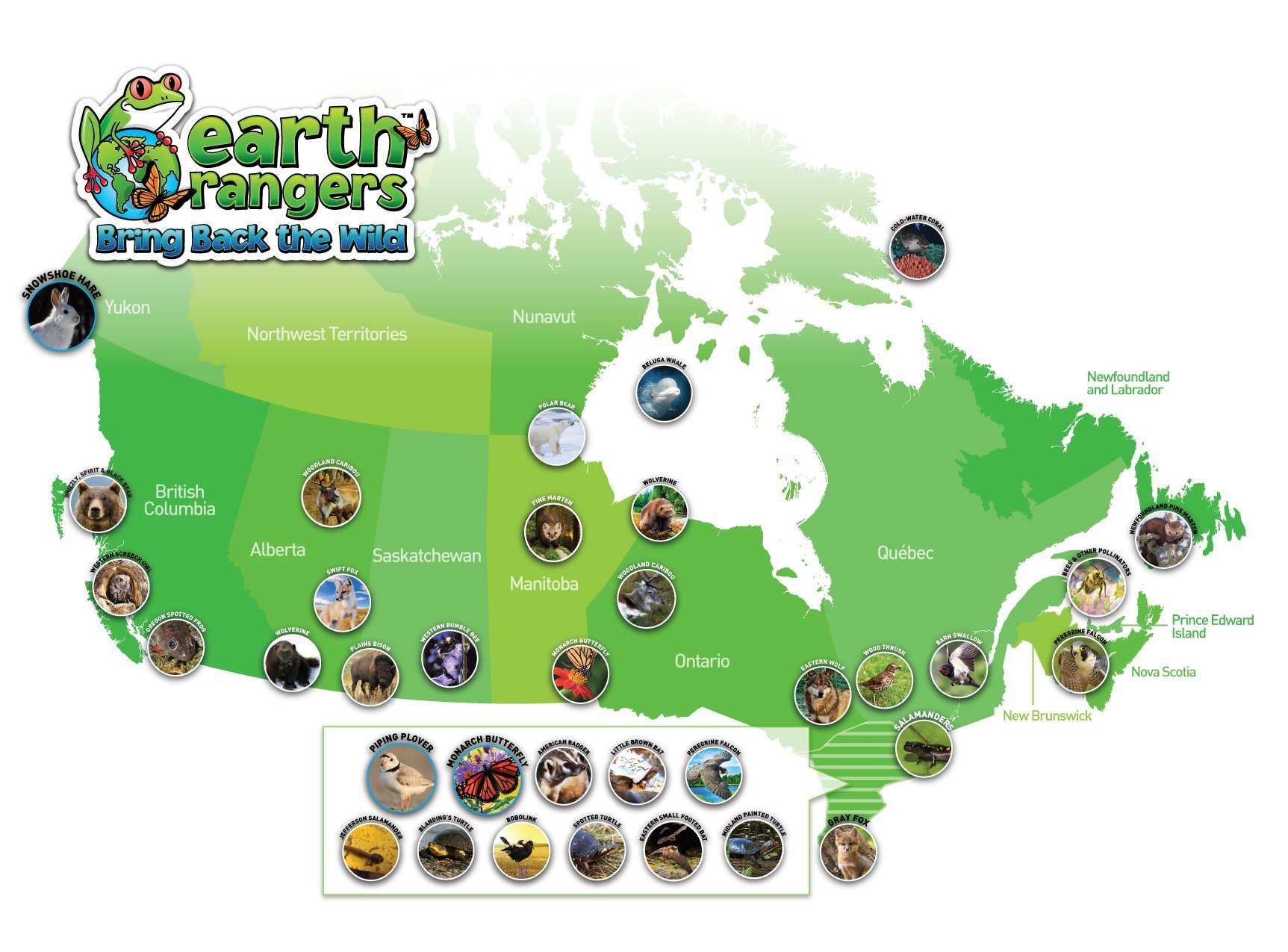 The funds raised are distributed as follows:
• 50% of the funds raised support research and the protection and stewardship of animal habitats in Canada.
• 50% supports our education program (animal care, training and education programming) enabling us to bring our program, including live animal presentations and curriculum resources, to schools across the country free of charge.
Click the map to see the locations of our conservation projects.