Back when spring was just starting to sing, we called out to our community of Earth Rangers across Canada to help our buzzing buddies by completing the Pollinator Power Mission!
Pollinators, like bees, have one of the most important jobs in the world. It's their responsibility to keep our flowers pretty and our fruits plentiful. Did you know that you can thank a pollinator for 1 out of every 3 bites of food you take? Without them we'd miss out on the crunch of a fresh peach, or the creaminess of a ripe avocado. But bees are losing their habitats—fast. That's why we need to do all we can to help give them as much flower power as possible!
Through the Pollinator Power mission, bunches of bee lovers like yourself planted BEEautiful pollinator gardens, and entered for their chance to win a prize pack from our friends at Canon!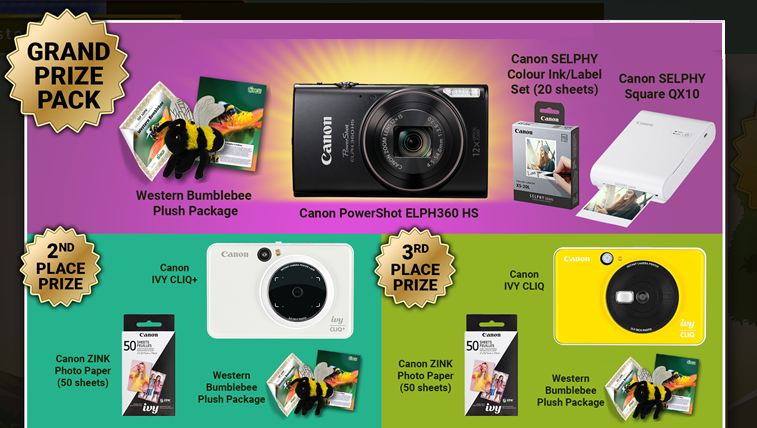 Just in time for #WorldPhotographyDay (that's August 19th!) we could not BEE anymore excited to announce our winners! Cue drum roll!! Here are the winning BEE BUDDIES:
Grand Prize Winner: Earth Ranger LillyBilly
2nd Place Winner: Earth Ranger Alicia
3rd Place Winner: Earth Ranger Kaylee
Thank you again for all who entered and to everyone else who continues to work hard to help protect our pollinators!