Bats are known for a lot of things. They're the worlds only flying mammal, they're found on almost every continent across the world, and if you had to choose any animal to be the official mascot of Halloween, the bat would probably be it!
Sadly, it's their population declines that have put bats in the spotlight recently, and for several of North America's bat species it's White-nose Syndrome that's to blame. Luckily there's lots you can do to help, and Parks Canada is working hard to do their part too. Let's head over to Montreal's Lachine Canal National Historic Site and check in with the team to hear more about their latest bat adventure!

This past June, Parks Canada held a Learn to Camp event at the Lachine Canal in Montreal. They hosted a group of almost 150 campers who were there to learn important camping skills, like pitching a tent (and roasting marshmallows of course!). Little did these campers know that they'd be sharing the site with some pretty special guests: bats!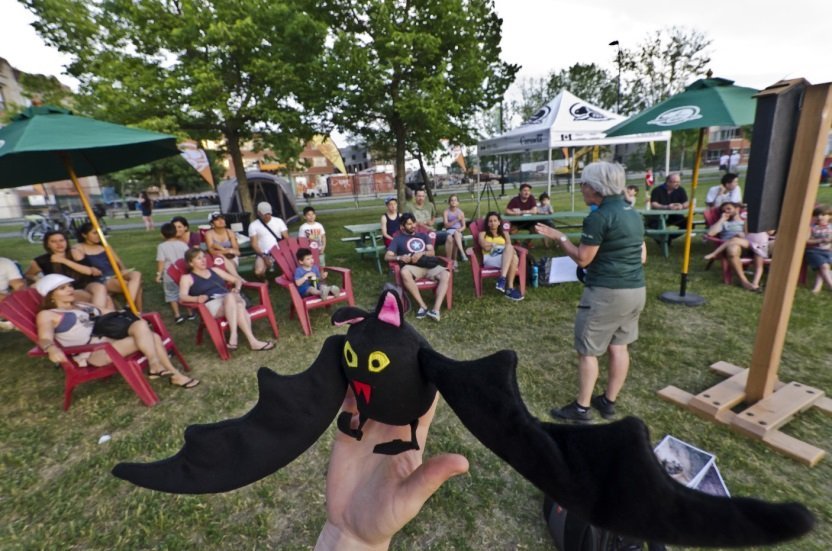 The Parks Canada team was really excited to share their love for bats, and the campers were just as excited to learn. After sending them off on a scavenger hunt, the sun had set and it was time to bring out the night's most exciting event: the AnaBat. This is a special tool that picks up the ultrasonic sounds released by bats as they fly around the night sky, letting us humans hear the bat calls that we can't pick up with our human ears. People were really excited to see (or hear, we should say) there were so many bats nearby!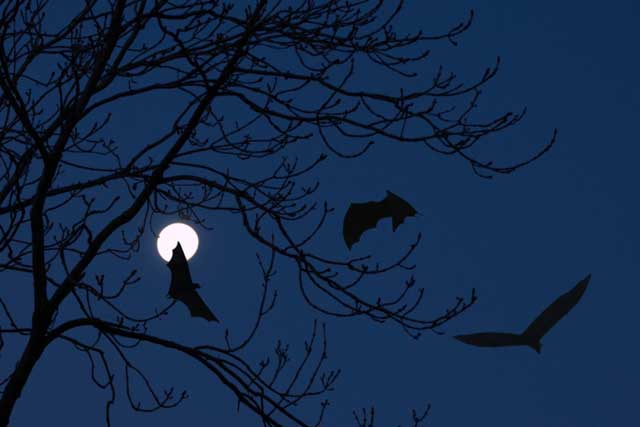 The Learn to Camp event at the Lachine Canal was a great success. One of the most important ways to encourage people to protect bats is to teach them about these amazing creatures, and the Parks Canada team did just that. They shared their knowledge of bats with lots of eager campers, leaving everyone excited and inspired to help protect these amazing creatures.