So "What exactly is Giving Tuesday?" you may be asking yourself. Well, Giving Tuesday is just that, a day of giving, and it always falls on the Tuesday after Black Friday and Cyber Monday. It is considered the opening day of the holiday giving season, and is meant to be a day for people to come together to support the causes and issues that matter most to them (especially after a few days filled with buying stuff!).
Giving Tuesday started back in New York in 2012 as a day of generosity, in response to all the busy shopping happening at that time of year. Since then it has grown to become the biggest annual giving movement in the world! In just a few years Giving Tuesday has shown us that everyone has something to give to make their communities, and the planet, a better place.
What can I do?
We know that Earth Rangers never need a special day to give. From completing earth-saving Missions like Battery Blitz or Habitat Hero, to raising funds for animals at-risk like the Monarch Butterfly or the Wolverine, you do it all!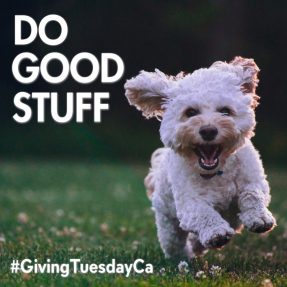 We also know that our Earth Rangers always push to give a little extra if they can, which is why we have a couple of ideas on the best ways you can support animals and their habitats this Giving Tuesday.
Please make sure that a parent/guardian sees the following details on how to support Earth Rangers on Giving Tuesday 2020.
Thank you Earth Rangers for all that you do for animals and the environment, on this day and every day!

*Free shipping applies to orders over $10. Maximum shipping discount: $15.