Wondering how?
It's simple. When you have an Earth Rangers Birthday, you're taking action by supporting animals and the environment. By asking your family and friends to donate to your party instead of bringing a gift, you'll help make a big difference!
Here's how it works:
Guests can RSVP and donate online. Once the party is over, you'll receive half of the funds in the mail from ECHOAGE and the rest will be donated to Earth Rangers. It's that simple!
Want to take your party to the next level?
Purchase an Earth Rangers Birthday Kit from The Earth Rangers Shop! The Premium Party Kit is suited for 5 party guests, but multiple kits can be ordered to accommodate larger parties.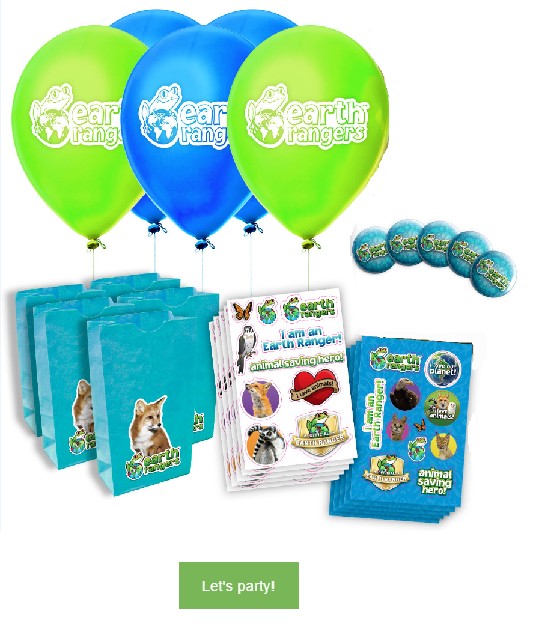 *Note: To reduce the risk of unintended release of balloons into the environment, please consider not using helium and ensure you dispose of the balloons correctly.