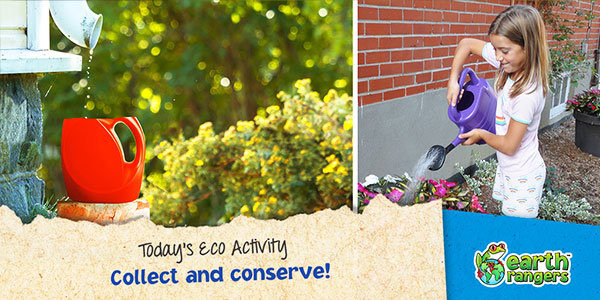 Climate change is causing lots of wacky weather, from increasing temperatures to droughts, forest fires, and floods. When we can't mitigate its effects we can do our best to adapt to them instead, and we're doing just that with today's DIY rain barrel eco-activity!

Here's what you'll need to get started:
A large plastic container (like a laundry detergent jug)
A knife (and the help of a grown up to use it!)
Here's how to make your rain barrel:
Clean and rinse out your plastic container really well
Have an adult cut a hole on the top of your container that's just a bit bigger than your home's downspout
Set up your rain barrel underneath your downspout on a solid flat surface
Let it rain!