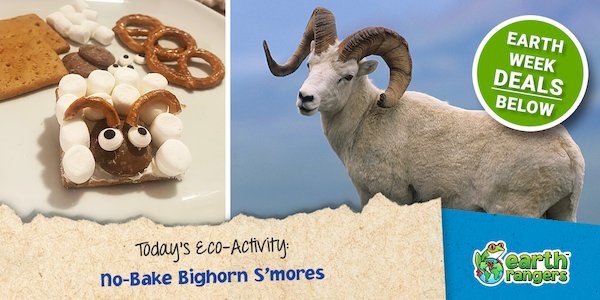 April weather can sometimes have us daydreaming about summertime—camping, swimming in the lake, and of course making s'mores! It might not be campfire season yet, but we have the perfect thing to get you through the rest of the school year! For today's Eco-Activity, we're making no-bake s'mores inspired by our fluffy, mountain climbing buddies: bighorn sheep!

These No-Bake Bighorn S'mores are perfect for lunch boxes, birthday parties or even if you're just a fan of graham crackers (or should we say ram crackers—get it?). No need to pull out the hand mixer or sit around waiting for them to finish baking. This easy recipe can be thrown together in less than 10 minutes!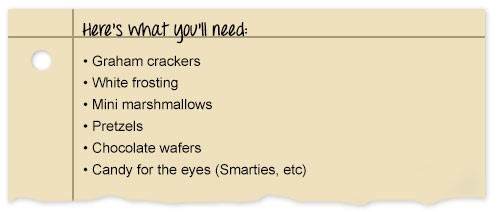 Here's how to make them:
1. Cover the top of each graham cracker with frosting.
2. Place the chocolate wafer at the bottom center of the graham cracker. This will form the sheep's head!
3. Place the marshmallows around the sheep's head to form the sheep's body. Use a small dab of frosting to "glue" the eyes to the sheep's head.
4. And finally, you can't have a bighorn sheep without the horns! Break off the two large loops of a pretzel and place them on top of the sheep's head to form the horns!
Don't miss our Earth Week Deals!