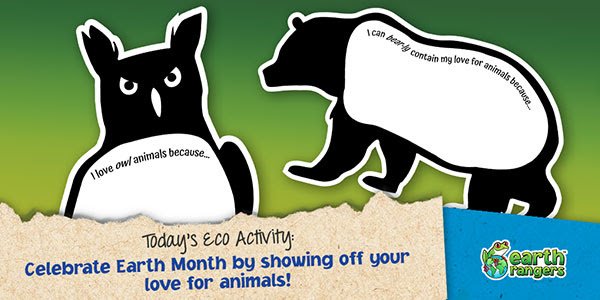 April is our favourite. It's a month that's all about the animals! Well okay, every month is all about the animals here at Earth Rangers… but Earth Month is a special time every year when we call on YOU to join our team and show your love, so for today's eco-activity we're doing just that!
With the help of an adult, print an animal cutout (or draw them yourself, if you're feeling extra creative!), fill in the blanks, then tag us on Facebook or Instagram and use #EarthMonthForAnimals when you post on social for your chance to be featured!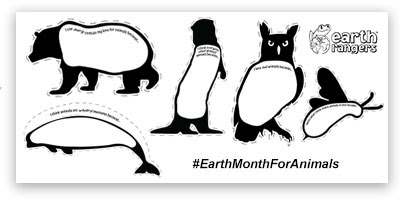 Owl: I love owl animals because _______
Beluga: I think animals are whale-y awesome because _____
Otter: I think everyone otter protect animals because _______
Bee: Here's what I think makes animals un-bee-lievable: _____________________
Grizzly: I can bear-ly contain my love for animals because ____________________
Want to do more for animals this Earth Month?
Visit www.earthrangers.com/wildlife-adoptions to learn more about our Wildlife Adoptions Program, which supports real life conservation projects to help protect the animals we love!