Eco-Action: Educator Strategies to Support Students
Classroom Strategies for Channelling Students' Environmental Concerns into Empowerment
A New Micro Credential from Earth Rangers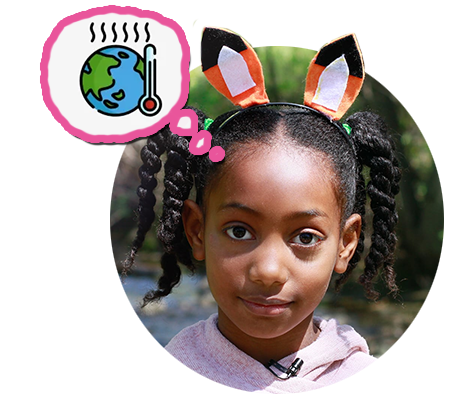 Eco-anxiety is a relatively new term that you may have heard before. It sounds serious and even a little scary. While eco-anxiety is not an official diagnosable disorder, it is still very real. But what is it exactly? Eco-anxiety includes feelings of worry, fear, and even despair that someone experiences as a result of their exposure to the realities of climate change, biodiversity loss, and other environmental problems.
Teaching about the environment can be fraught. Educators are often confronted with questions or reactions from students that can be difficult to navigate. The goal of this course is to provide educators with tools and tactics to address the environment head-on and transform feelings of anxiety into positive environmental action.
The course is primarily asynchronous and requires 6-10 hours to complete 5 modules with 3 optional zoom sessions. Resources include readings, surveys, reflections, videos and case studies.
Module 1: Eco-anxiety and you
Module 2: Naming and normalizing feelings of anxiety
Module 3: Environmental problem solving through local land-based learning
Module 4: Empathy and education through stories of resilience and action
Module 5: Empowerment through stewardship projects
5-week online course
February 8 - March 10, 2023
April 3 - May 5, 2023
What educators are saying:
"The course was very informative and engaging as I learned about Eco Anxiety and how to create Eco Action among my students. The modules were easy to follow and the resources provided were helpful. I would recommend this course."
Soraya
Core French and Music Teacher, Toronto ON