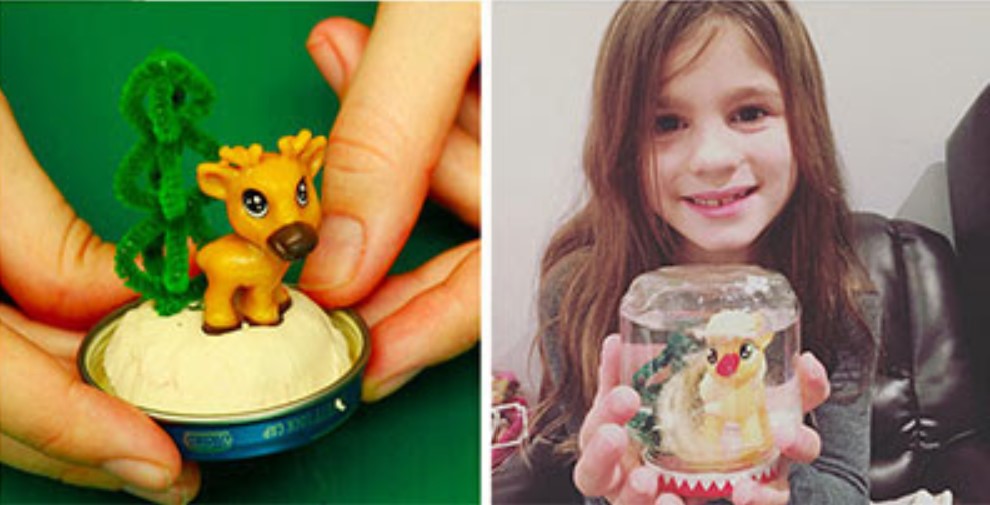 Today's Eco Activity: Upcycled Snowglobe
Over at Earth Rangers headquarters, we've heard the hustling and bustling of holiday elves and Earth Rangers alike preparing to celebrate the holidays. No matter how you celebrate this season, if you live in Canada like us, it's likely that your holidays will involve a sprinkling of snow! There's nothing quite like watching it swirl around while the world becomes a snow globe… so why not make your own to enjoy indoors?!
Want to follow along, e-learning style? Click here to watch the step-by-step "how to" and see how we made our very own snow globe!
Here's what you need:
A (leak-free!) glass jar with a lid
Glue gun (and help from an adult)
Small plastic figurines/toys
Water
Glitter
Modeling clay
Here's how it's done:
Make sure the jar is clean and that all labels have been removed
Add water, close the jar tightly, and leave it upside-down for a few minutes to make sure that no water leaks onto the table underneath.
Empty and dry your jar, making sure that ALL of the water is gone from the lid.
Press a mound of modeling clay to the inside of your jar lid, making sure it's secure. Carefully using hot glue, press your figurines into the modeling clay. Let it set.
Fill your jar with water almost to the top, leaving space for your figurine-filled lid. It's a good idea to test that it fits before adding the glitter to avoid a sparkly mess!
Add your glitter, then screw the lid on tight. For added security, some hot glue can carefully be added to the rim (but caution: lid may be hot!).
Flip your jar upside-down, give it a shake, and watch the glitter glide through the water!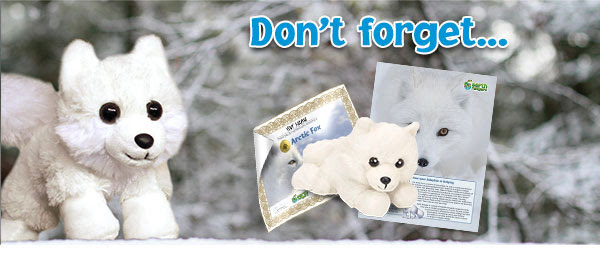 …we're giving you FREE SHIPPING on any Wildlife Adoption Kit, but hurry: this offer won't last! The perfect gift for Earth Rangers and animal-lovers alike, give the gift that makes a difference this holiday season! Use code BF2020 at checkout.
Each adoption kit purchased supports real conservation projects that make a big difference for the animals we love. Your plush package comes with a poster full of animal facts, plus a personalized certificate to display with pride – and don't forget the adorable plushy any Earth Ranger is sure to love! Check them out in the Earth Rangers Shop today!

Already an Earth Rangers member? Be sure to make your purchase through the Earth Rangers App to earn the points and digital items that come with each adoption package!