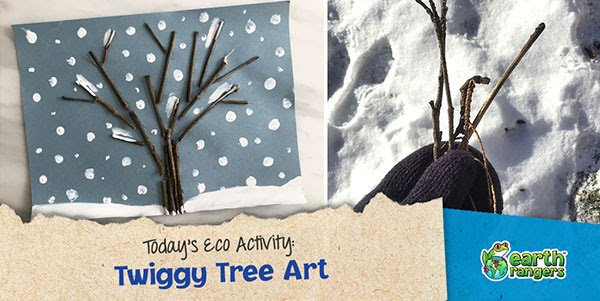 The best part of this activity is the prep work! Before you sit down to craft, you'll have to go out and scavenge for terrific twigs. It will be even better if you can make it a family trip to the forest! A walk in the woods is a great way to reconnect with nature and with each other.
The second best part of this activity is that you can skip the paint brush and use your fingertips instead!

Once you've collected all your items, arrange your twigs to create a leafless but lifelike tree on your paper. Once you're happy with the placement of your twigs, glue them down before dotting the white paint all around to create a wonderful winter scene.