Reporting from the chilly north, we just received an update from narwhal researcher Leah! She has been working hard to learn more about how increased noise from shipping traffic might affect narwhals living in Nunavut's Tallurutiup Imanga, and she put together this awesome video to share tons of info (and some pretty amazing narwhal footage!) with us! Tune in below!
In the coming months, Leah plans to continue her work analyzing the 2017-2019 soundscape data that was previously collected by her team. She'll present this data at conferences, and even work to have it translated into Inuktitut so she can share it with as many people as possible! Working with the Mittimatalik Hunters and Trappers Organization and the Pond Inlet community, Leah hopes to get more input about how to study narwhal populations going forward, building off the thoughts and ideas of the community members' to help protect these important Arctic animals for years to come!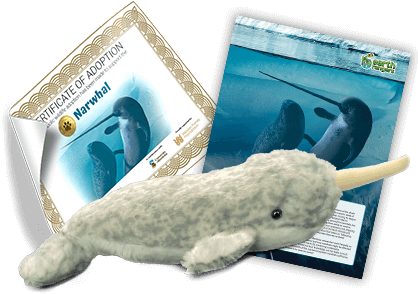 Don't forget that you can help support this important research with a Narwhal Adoption Kit, available through the App or E-Store today!