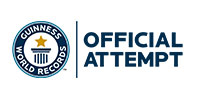 This summer, we asked you to make paper snowflakes and send them to us at the Earth Rangers Centre. We got so many from you that they filled boxes and boxes. Your messages for the planet showed us just how much you care! We'll be using them to (hopefully) break the GUINNESS WORLD RECORD® title for the longest chain of paper snowflakes!
That's right, we're trying to build the longest chain of paper snowflakes EVER! Next week, we'll be heading to the Toronto Zoo to put them all together. If it measures more than 214 metres long (that's four times the height of Niagara Falls) the record is ours!

Isn't it amazing what we can do when we work together? We could literally break a world record! Come back next week to find out if we did it!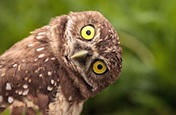 Speaking of teamwork, we've got something new and super special coming to Earth Rangers. Want to know what it is? You're going to have to wait until next week!
What could it be? Make your guesses in the comments!