We're all about red panda this week. Come back all week for red panda crafts, games, facts and fun! First up, learn all about red panda and why they need our help!
What is your favourite thing about red pandas? Let us know in the comments!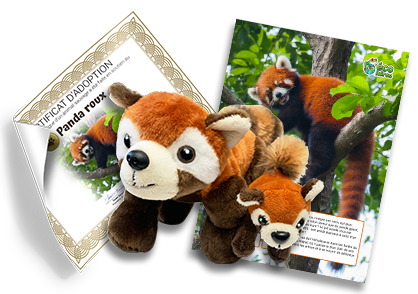 Help red pandas with a Wildlife Adoption!
Head to the Adoptions Section in the App or visit the Earth Rangers Shop! Get an Earth Rangers Field Notes Notebook FREE with a Plush Adoption Kit, now extended until May 15!