We're so happy to welcome Nicole Forsyth to the Earth Rangers team! She'll be joining us as the managing director for Earth Rangers in the United States. We sat down with Nicole to talk about her background, her long-time love of animals, and her plans for the future of Earth Rangers!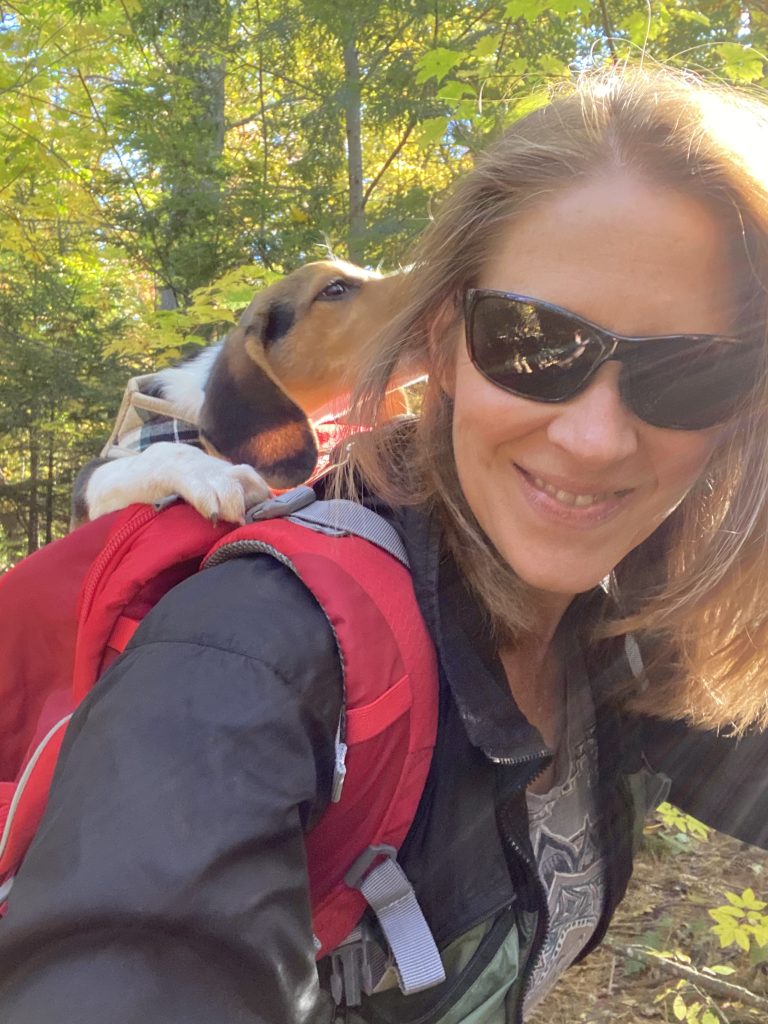 Earth Rangers: What makes you most excited about joining Earth Rangers, Nicole?
Nicole: I just love animals! I have for as long as I can remember. I was that kid who saved bees from the swimming pool. So I feel like I've been an Earth Ranger all my life. I just didn't know the word for it!
Earth Rangers: That's fantastic! We're very similar. I rescued a bumblebee a couple of days ago, literally while walking to the humane society for my volunteer shift. I think you and I are kindred spirits. I know that, before Earth Rangers, you were the president and CEO of RedRover. Can you tell me more about RedRover?
Nicole: RedRover is another charity that helps animals. It helps mostly cats and dogs and other pets. I was there for 17 years, and I absolutely loved it. I thought RedRover was my dream job, and in many ways, it was. But I feel like wild animals and the environment need my help, too. Earth Rangers combines my three passions all in one: I love working with kids; I love wild animals, and I love nature!
Earth Rangers: Well, fantastic! That's everything we're about at Earth Rangers!
Nicole: Exactly! I was a teacher a long time ago. I'm a mom. I love kids, but I also love nature. I'm a big hiker. I also kayak, paddleboard, ski and ice skate. Pretty much when I'm not working, I'm outside.

Earth Rangers: Wow! I'm jealous of all the time that you spend outside. You have such an active life! What can our Earth Rangers look forward to you bringing to the table now that you're here? Is there any outdoorsy stuff we can look forward to?
Nicole: One thing that I'm really excited about is hearing from other Earth Rangers. I think kids have so much to say about animals and the environment, and I really want to listen. I enjoy hearing what they think and what's important to them, and I'd love to meet Earth Rangers in person, perhaps at some outdoor events!

Earth Rangers: That's fantastic! I'm sure kids will be excited to chat with you and learn from you. What advice do you have for kids who want to work with animals when they grow up?

Nicole: Good question! When I was at RedRover, I was the editor for our kids' magazine, Kind News. And in Kind News, we featured Humane Heroes. These were kids who did things to help animals in their community. I think a lot of times kids are surprised to learn that there's a lot they can do right now, and it's never too early to start. Learning about the animals that need help in your community is a great start. Completing missions as an Earth Ranger is also great! The more experience you have, the more you learn, and the more you can use that experience to get the job you want.

Peyton: Great advice for anyone of any age, but certainly what we're all about at Earth Rangers! Thank you so much, Nicole!
Do you have questions for Nicole? Leave a comment below, and you might hear Nicole answer in an upcoming video on Earth Rangers' social media channels!