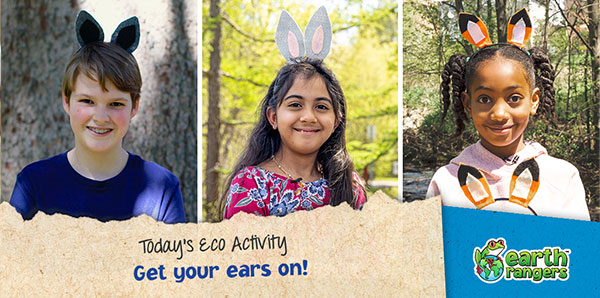 When we're concerned about the environment, it's not always easy to talk about it.
But we came up with a little trick! Want to have a serious talk about the planet? Get your ears on!
What? Yes, Get your animal ears on! A fun way of letting your parents know you need to talk. Fun right? For today's eco-activity, we'll show you how to make your very own animal ears:


Other things you'll need:
Construction paper or felt
Headband (or pipe cleaners to DIY one – fold one in half then loop it into another folded pipe cleaner, twisting to attach each loop until your DIY headband fits your head)
Glue
Scissors
Pencil/marker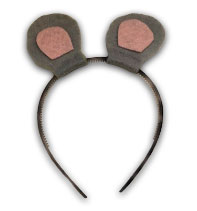 Here's how to get your ears on!
1. Either print out your favourite animal ears template or sketch your own copy on a piece of construction paper or felt
2. With the help of an adult, carefully cut out the ear shapes
3. Colour them in and add any details you'd like
4. Fold one ear at a time over your headband and secure with glue
a. Tip: if you're using felt for your ears and they're too floppy, try propping them up with cardboard or toothpicks to make them more rigid
Learn more about the Got Your Ears On? campaign by visiting www.earthrangers.com/earson!