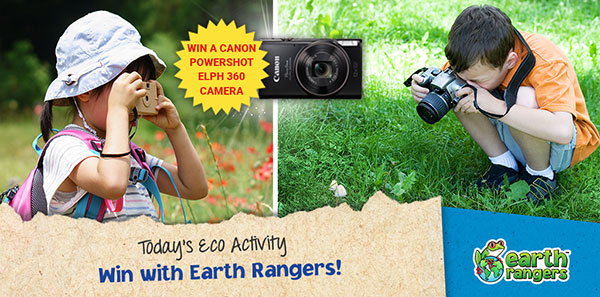 Attention Earth Rangers: there's less than a month left to enter the Backyard Biologist Photo Contest! We're giving away a Canon Powershot camera to THREE of our finest photographers, and all you have to do is send us your best nature pic – so for today's eco-activity, we're giving you some tips and tricks to help you beat out the competition! Here's what you need to know:
We're picking a winner in each of these three categories: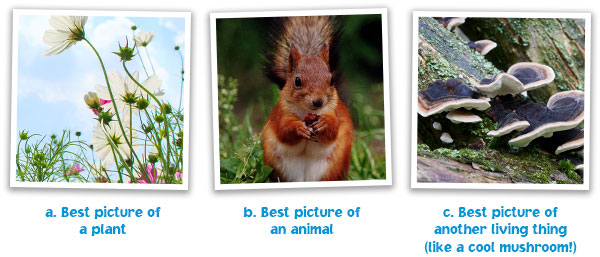 Besides your best nature pic, you'll also need to submit a description of your photo subject plus an explanation about how you identified it (as any true biologist would do, of course!). This will be part of the judging process, so we want to help you put your best foot forward! Here's some tips to get those brain juices flowing!
If you don't have a guidebook handy, use these links to ID the trees, birds, bugs, and other flora and fauna you spot on your camera quest
Pro tip: Accept the Backyard Biologist Mission in the Earth Rangers App for even more handy tips to help you identify the specimen you've snapped a pic of!
Think like a biologist and try writing your description as an entry in a fieldbook! Pretend you've stumbled across an unusual plant on a hike into your field site, or perhaps a rare bird flew into your bino' field of view while you were scanning the skies – don't be afraid to get creative and have fun!
Once you've captured your best pic (or pics – don't forget, you can submit an entry in each of the three photo categories!), grab your parent/guardian and complete the contest entry form here, or enter via the Mission Submission Form after completing the Backyard Biologist Mission in the Earth Rangers App.