Do you have concerns about the climate? Do you want your voice to be heard? For today's eco-activity, we're giving you a chance to do just that, PLUS participate in an attempt to break a Guinness World record title! And it all starts with… snowflakes?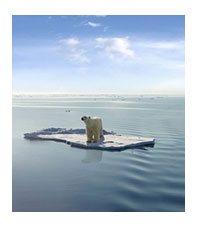 The effects of climate change are being felt around the globe but unfortunately, the Arctic is experiencing climate change at a much faster pace than anywhere else on Earth! Warming temperatures have resulted in a loss of sea ice, which is affecting the communities and animals that live there, including polar bears, beluga whales, and Arctic foxes.
To draw attention to climate change impacts in the Arctic, Earth Rangers is inviting kids across Canada to make paper snowflakes and share their messages of hope, concern, and bright ideas for the future of our planet – all while attempting to create the world's longest paper snowflake chain!

To beat the record, our snowflake chain needs to be over 214 metres long. That's four times the height of Niagara Falls – so we're going to need your help to make this message of combatting climate change one for the record books! Here's how you can get involved: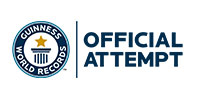 1. Go to www.earthrangers.com/snowflake-challenge to access downloadable snowflake templates. If you're a member, accept the Snowflake Challenge Mission in the Earth Rangers App to earn points and badges too!
2. Print out your templates (on recycled paper if possible) then follow the directions to cut out your snowflakes
3. Use the suggested prompts to share your hopes, concerns, or ideas for the future of our planet. Then get creative and decorate your snowflakes however you'd like!
Once you've finished your snowflakes, mail them back to Earth Rangers Headquarters as soon as possible, and be sure to include your name and location to be recognized on our website!

Planning to participate? Click here to let us know and to opt-in to receive more information about the Snowflake Challenge, plus special bonuses for participating Earth Rangers!