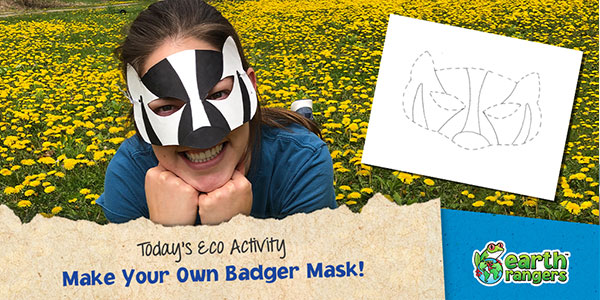 American Badgers are elusive members of the weasel family. You will mostly find them in open grasslands and scrublands all across North America. These four-legged creatures use their sharp claws to dig burrows and find food underground! Unfortunately, habitat loss is threatening American Badgers in British Columbia and Ontario.
For today's eco-activity, show off your love for our awesome furry friends by making your very own badger mask! Most badgers live with other badgers, so why not invite your friends to make these fantastic badger masks with you?!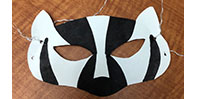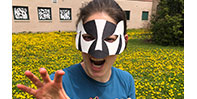 What you'll need:
Scissors
Mask template (or make your own!)
Black marker
String
Hole punch
Instructions:
Use scissors to cut along the dotted lines and punch two holes below the ears.
Colour your mask.
Attach a piece of string to the holes.
Put on the mask and reveal your inner badger!
Want to do more to help American Badgers? Earth Rangers is working with the Nature Conservancy Canada to restore the Kootenay River Ranch in order to bring back some of the badger's habitat! This careful land management will give the American Badger a safe space to call home for years to come! Support NCC's restoration work by adopting an American badger today.