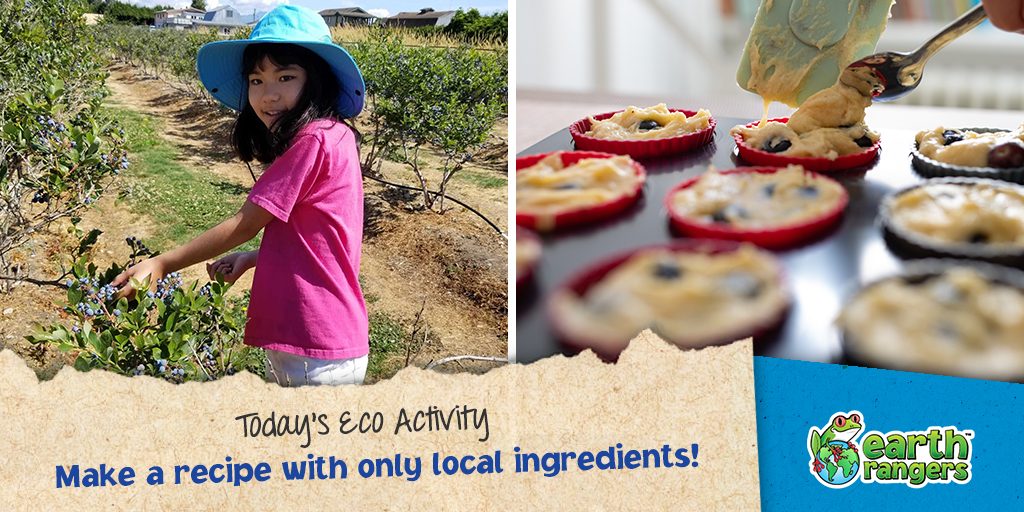 Eating local is a great way to lower your food's carbon footprint. It reduces associated emissions from transport and supports local farmers and businesses in your area! It's a win-win!
For today's eco-activity, you're going to put your chef's hat on and create a recipe exclusively with locally sourced ingredients! How cool is that? Follow the steps below and get ready to make some delicious food! *Chef's kiss*
What you'll need
A list of some local places to purchase your produce! Look for places like farmer's markets, local farms that sell produce, or even farms where you can pick your own!
A computer to search for recipes (unless you're such a great chef, you can make your own!)
A kitchen to cook in
Instructions
Go with your parents or guardians and pick up your favourite produce from a local vendor of your choice!
Head home and visit https://myfridgefood.com/. From there you can select your ingredients and see a list of suggested recipes!
Pick one of the suggested recipes or make your own.
Start cooking!
Eat, and enjoy!
Shopping local allows us to not only purchase foods that don't have much packaging, but it also saves energy and gas emissions that would've been used from shipping. Check out the Live Love Local Mission for more tips and tricks to help you stick close to home when you shop!