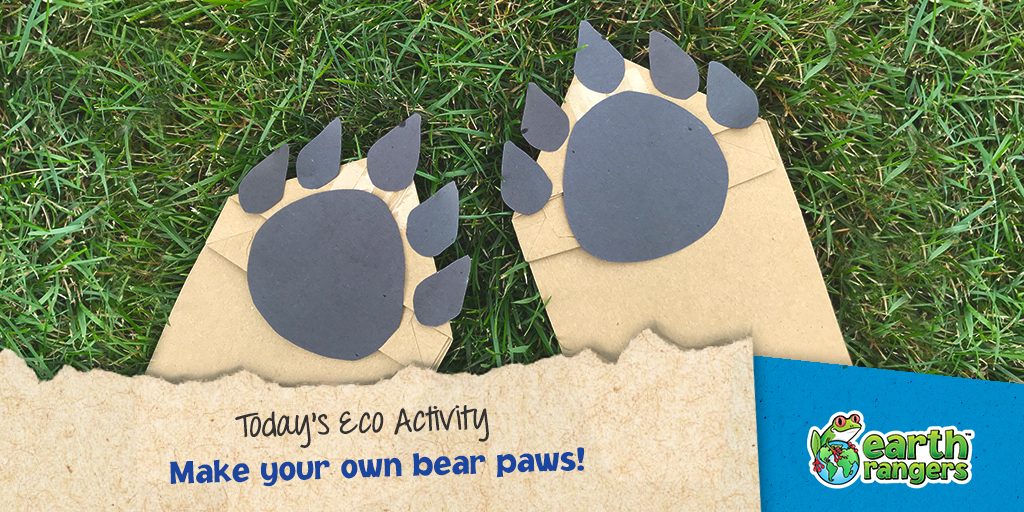 Today is World Teddy Bear Day, and what better way to celebrate than by honouring our real-life teddy bear friends: grizzly bears! Grizzly bears are considered a subspecies of brown bears and they're the bears that most teddy bears are based on!
For today's eco-activity, we're going to honour our grizzly pals by making our very own grizzly bear claws! No, not the type you eat, but the type you wear on your hands! Follow the instructions below and create a beary cool craft!
What you'll need
A brown paper bag
Glue
Black construction paper
Scissors
Instructions
Make a mark 2-4 inches above the bottom of your paper bag
Fold the two ends down until the bottom of your paper bag folds into a nice point
Cut out a circle from your black construction paper; this is going to be the pad off your bear paw!
Cut out all five claws. These should resemble triangle points. Grizzly paws can grow up to four inches long so make sure that they're fairly big!
Glue the pad in the centre of the point at the bottom of your bag. Glue your claws above the pad.
Repeat and make your other bear paw.
Put them on and go get grizzly!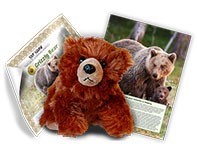 Want to help out our Grizzly pals? Purchase a Grizzly Bear Wildlife Adoption! Your adoption will help Earth Rangers as they work with Wildlife Conservation Society (WCS) Canada, the Government of Yukon, and the First Nation of Na-Cho Nyäk Dun to support a team of grizzly bear biologists to learn how the road and mining sites will impact grizzly bears' preferred habitats and where conservation and avoidance of key habitats could mitigate potential effects of the road.