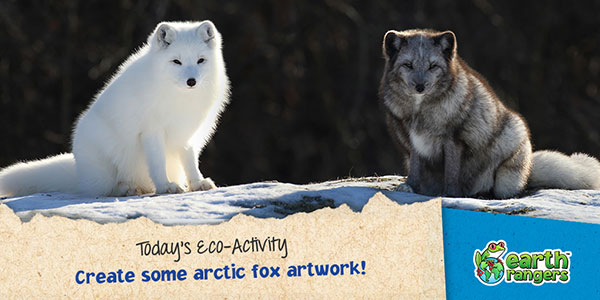 Arctic foxes are masters of camouflage! Every winter their brown/grey fur changes to white, allowing them to blend in better with the snow and hide from predators. During that transition, they can end up with some pretty wacky and wild hairdos! For today's eco-activity, you're going to create some arctic fox artwork!
What you will need:
A piece of paper
Glue
Cotton balls
A grey coloured pencil
A brown coloured pencil
Coloured pencils for anything you wish to include in the background of your picture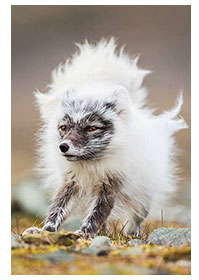 Instructions:
Look at the photo in the header for inspiration and begin to draw the outline of your fox and the background.
Once you have the outline, fill your fox in with a mix of grey and brown.
Start the transition of your fox's fur by gluing cotton balls onto it to give it a nice winter coat!
Complete the background of your photo.