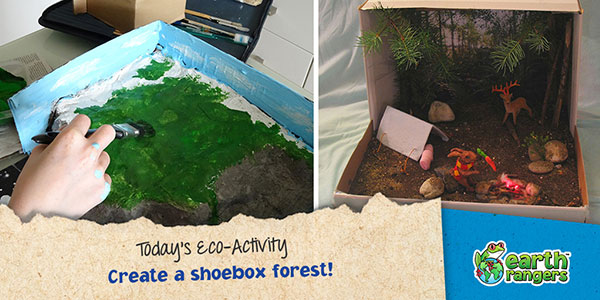 Forests are wonderful places that give us so much – fresh air to breathe, habitat for wildlife, and they even help fight climate change. Today we're going to create a cool craft that will bring the magic of forests right into your home!

Instructions:
Cut the white bristol board to form a tight fit in both the bottom of your shoebox, and the back of your shoebox
Draw an outline of your forest scene on the bottom and the back; make sure to include things like a river, the sky, and the horizon!
Using your paints, paint the bottom of your diorama! Let it dry. Once it's dry, paint the back of your diorama to complete your horizon and sky.
Using glue and sticky tack, build your forest using your forest materials. You can even add in small figurines or toys to bring the scene to life!
Photo: Rakka/Flickr