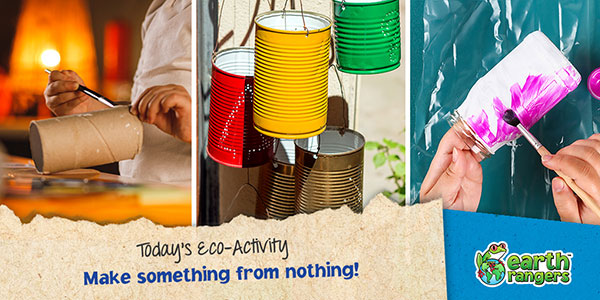 You're probably curious why there's an eco-activity on a Monday… Well, it's Waste Reduction Week in Canada! This week, we're bringing you five exclusive Eco-Activities every day of the week to show you all the different ways you can reduce waste in your life. Make sure to keep checking the Eco-Activities page each day to learn more about reducing waste at home!
For today's Eco-Activity, try creating one or all of these crafts made from common household items that tend to get tossed into the garbage! Repurposing things that would otherwise go in the trash is a great way to reduce your household waste and keep things out of the landfill.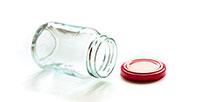 Craft #1: Glass jar soap dispenser
Make your bathroom or kitchen more eco-friendly with this recycled soap dispenser!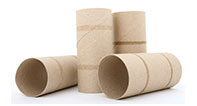 Craft #2: Homemade bird feeder
What can you make from an empty toilet paper roll? Would you believe… a bird feeder?!
Craft #3: Homemade wind chimes
Your recycling bin is a goldmine for crafty supplies! For this craft, old cans will get a new life as wind chimes and add to the ambience in your house or yard!
Click here to see all of the Waste Reduction Week Eco-Activities