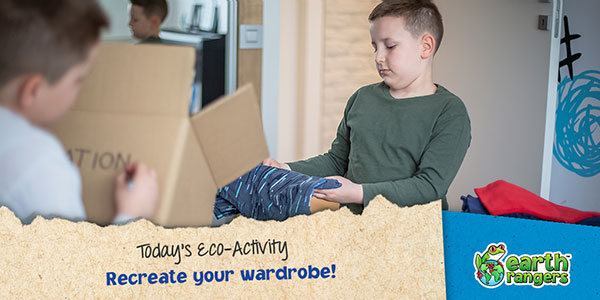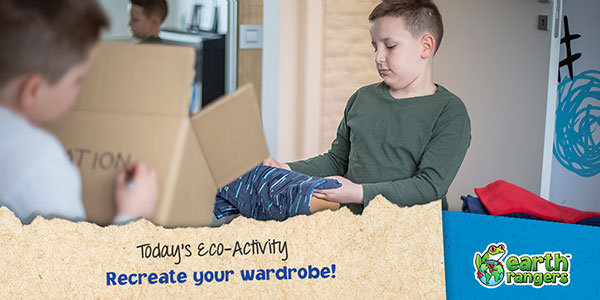 Everybody loves to look fabulous, and oftentimes that means out with the old clothes and in with the new. But who ever said fashion couldn't be sustainable? Over 10 million tons of clothing gets tossed into a landfill each year in North America, and a lot of it could have been reused or recycled. For today's Eco-Activity we're going to learn how to create a more sustainable wardrobe!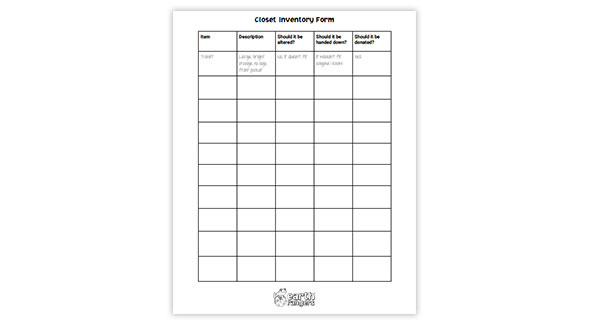 Click here to download your closet inventory form!
Instructions
Fill in your closet inventory form. What clothes do you want to get rid of? Can they be given a new life by sewing or cutting them? Turning an old t-shirt into a tote bag or cutting it into rags for cleaning are great ways to repurpose clothes!
Find a sustainable way to get rid of the clothes you no longer need. You can locate a clothing drop-off bin in your neighbourhood, donate them to a thrift store, or hand them down to a family member or friend.
Feel like you need some new threads? Plan a day with your parent(s) or guardian(s) to check out a thrift store or used clothing store – you might be amazed at the treasures you find and you'll be doing the Earth a favour by keeping clothes out of the landfill!
This week is #WasteReductionWeek and we're bringing you three extra Eco-Activities for extra tips on how to reduce waste in your life! Make sure to keep checking the Eco-Activities page each day. Want to learn more about waste reduction week? Click here!