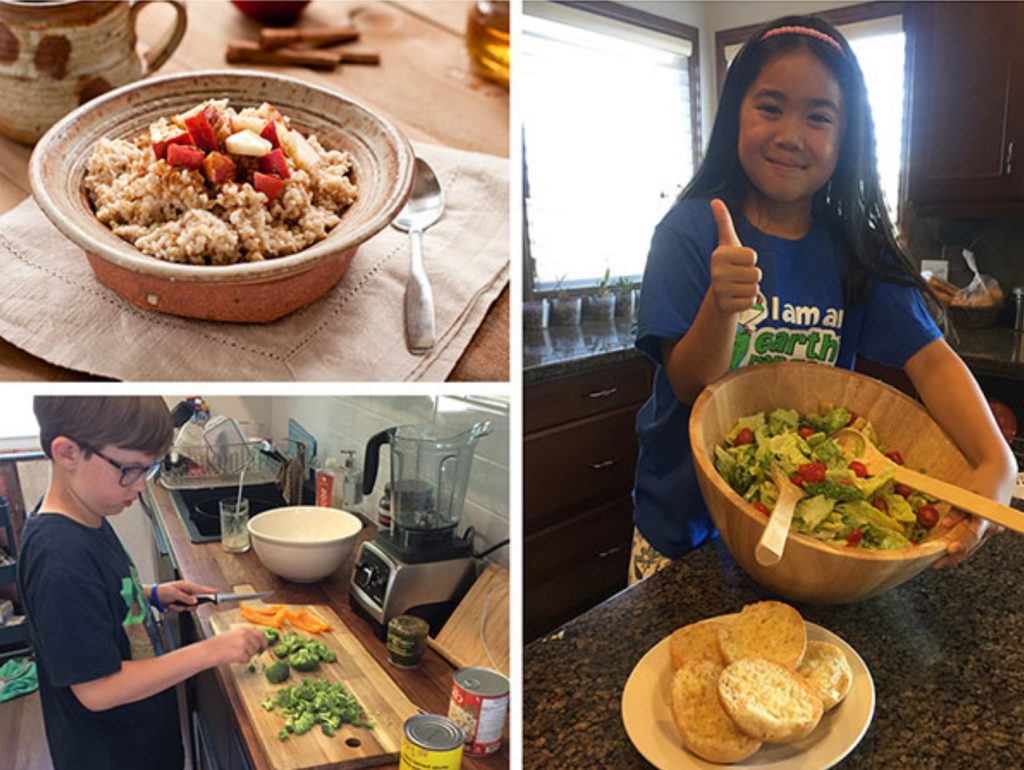 Meatless Monday
Bacon, burgers, fried chicken… we humans munch on delicious carnivorous meals regularly. But did you know that when we fill up on different meat products, we are actually contributing to greenhouse gasses being released into our atmosphere?! The more greenhouse gas emissions we release, the more extreme climate change becomes. What does that have to do with what is on your plate? It's actually the process of raising livestock that makes meat super greenhouse gass-y!
The largest greenhouse gas emissions come from:
Electricity and fuel used to power machines that keep the farms running.
Animal poop (and gas!)
Water being pumped to farms for cleaning and drinking water for animals.
It's surprisingly simple to find alternatives for protein and iron! Here are some delicious ideas for a marvelous #MeatlessMonday meal:
Oatmeal with lots of fruit, seeds, and nuts
Cheesy omelets
Veggie pizza
Quinoa salad with your favourite veggies (get creative!)
Black bean and sweet potato tacos
Polenta or eggplant parmesan with spinach
Greek chickpea pasta salad
Pea & lentil soup
Sesame stir-fried tofu
Roasted butternut squash tostadas
Slow-cooked pulled jackfruit with BBQ sauce
Tempeh sloppy Joes
Try running a contest with your family to see who can find the most mouth-watering recipe on the web! Can't decide on just one? Try doing veggie dinners for the whole week!