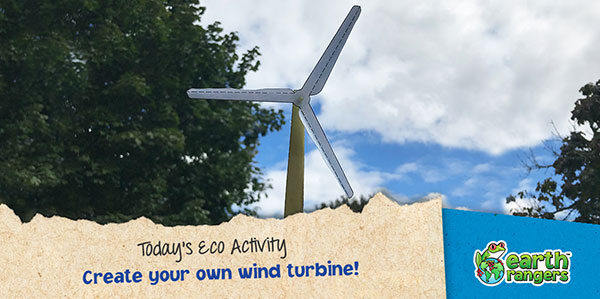 Wind can do a lot of things; it can make our hair dance (making us look like movie stars), it can blow away our homework, but did you know that it's also one of the fastest growing sources of electricity in the world and in Canada?
That's right! Energy from wind turbines accounted for 5.1% of electricity generation in Canada as of 2018. What makes wind so great? It's sustainable and renewable! For today's eco-activity, we're going to create our very own wind-turbine out of paper. Print out your template and follow the steps below to get started!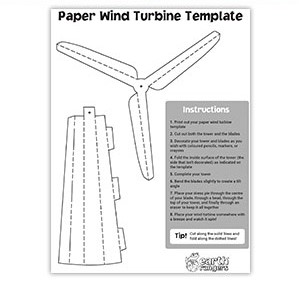 What you will need:
Scissors
Coloured pencils, markers, or crayons,
A dress pin
A bead
An eraser
Instructions:
Print out your paper wind turbine template
Cut out both the tower and the blades
Decorate your tower and blades as you wish with coloured pencils, markers, or crayons
Fold the inside surface of the tower (the side that isn't decorated) as indicated on the template
Complete your tower
Bend the blades slightly to create a tilt angle
Place your dress pin through the centre of your blade, through a bead, through the top of your tower, and finally through an eraser to keep it all together
Place your wind turbine somewhere with a breeze and watch it spin!

How awesome is your new windmill? Learn more about the power of the wind and other types of renewable energy here.