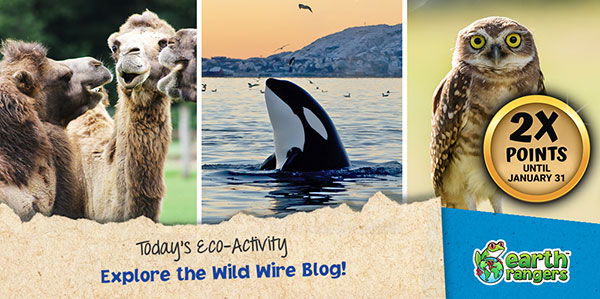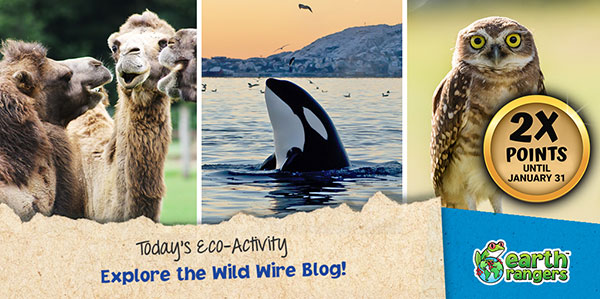 Did you know that giraffes sleep for just 30 minutes a day, or that the giant armadillo has more teeth then any other land mammal? You'll never guess where we got these facts: on the Earth Rangers Wild Wire blog, of course! For today's Eco-Activity, we want you to explore the Wild Wire blog and make 5 comments!
You can…
Check out the coolest album covers from your favourite animal bands,
Try to guess which animal is hidden in the latest Pixel Puzzler,
Take a quiz and find out which jumping animal you're most like,
Submit your best caption with a "Caption This", or
Let us know which Eco-Activity is your favourite.
Whatever you comment on is up to you! Just be sure you do it before the end of the month so you can earn DOUBLE the points for each comment you make!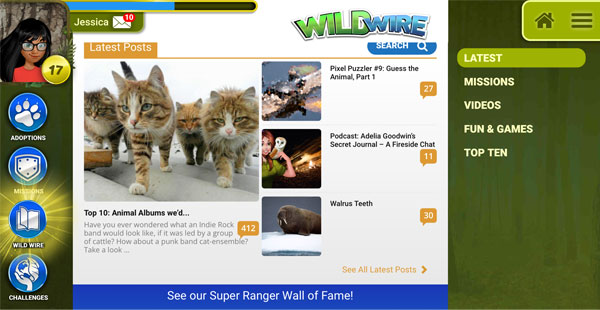 To find the Wild Wire blog, all you need to do is tap the book icon on the left side of the App, then you're ready to start exploring. Don't have the Earth Rangers App yet? Download it for free in the App store. We can't wait to find out what you think this owl is thinking!