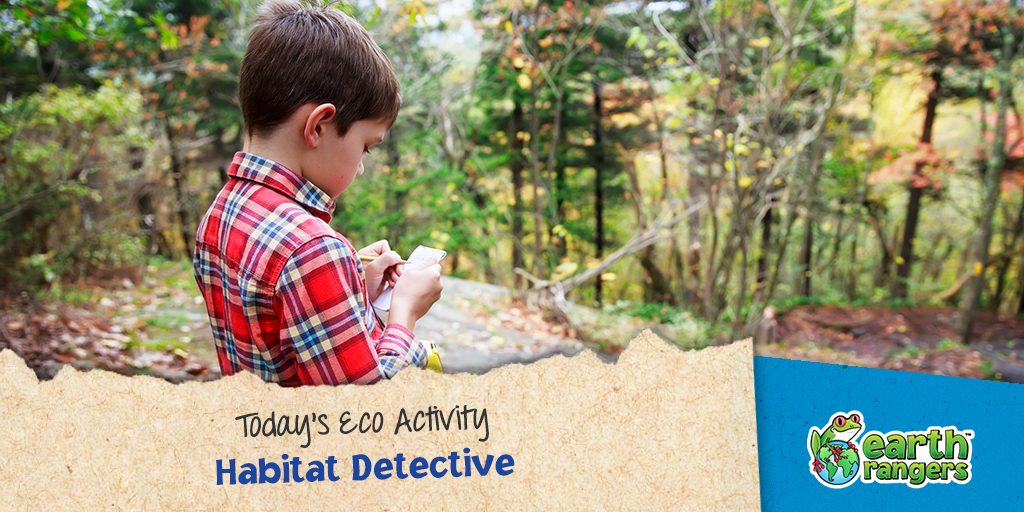 Have you ever dreamed of becoming a nature explorer, discovering incredible ecosystems and amazing animal habitats around the world? Well, why not start in your own neighbourhood? With this checklist and key, you can identify habitats in your nearest greenspace or park based on the set of criteria below. Make sure you have a parent or guardian in tow before heading out on your super-sleuth adventures!
Habitat Checklist:
How dry is this habitat?
How moist is this habitat?
Is there a lot of rain?
Is there a lot of snow?
What is the temperature like?
Is there a lot of vegetation present?
Key:
Wetland
A wetland is a very wet and soggy place with tons of vegetation and organic matter! You can find wetlands in a range of locations, some more temperate than others. One of the most common animals you'll find in Canadian wetlands are frogs, like the boreal chorus frog or northern leopard frog!
Grassland
Grasslands are dry and grassy! They are found in arid, flat, and well-drained regions. Animals like prairie dogs and an incredible variety of birds can be found across the plains of Canada.
Forest
Forests are found in a wide variety in climates, depending on where in Canada they are located. For example, the temperate forests of British Columbia receive a lot more precipitation than the Boreal Forest does in Ontario – which explains how the great Douglas fir trees can grow to such huge sizes on the West Coast!
Tundra
The tundra can be a hostile environment, with a lack of vegetation and rain but a surplus of snow! In the winter months, the landscape is a blanket of white, but wildflowers begin to burst come spring. You might even see an Arctic hare hopping along!
Aquatic
Aquatic habitats in Canada consist of ecosystems near rivers and lakes! These habitats are wet, and often have unique plants growing by the water's edge. An example are the lovely floating lily pads that we see in rivers and on lakesides.
Marine
On either side of Canada, we are lucky to have beautiful coastal and marine habitats! These habitats are wet by nature, and also often receive a fair amount of rain owing to their proximity to the ocean. If you're lucky, you may see a sea otter bobbing by or a whale in the distance!
---