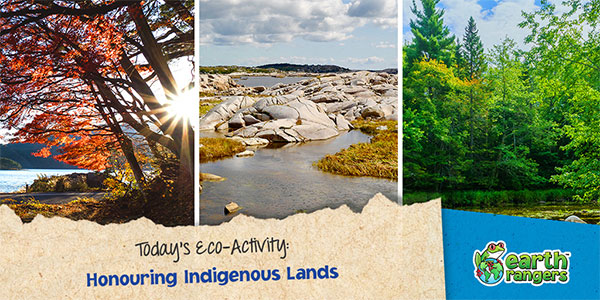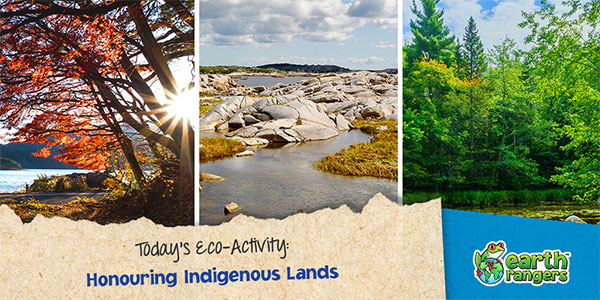 We all have a favourite spot in nature. It could be somewhere huge, like Banff National Park, or somewhere small, like the park near your house. Maybe it's even your own backyard! The spot is special to you, but did you know that its also on Traditional Indigenous Territory?
For today's Eco-Activity, you'll be learning about the Traditional Indigenous Territory your favourite nature spot is part of!

Virtually all of the land in Canada is on Traditional Indigenous Territory. Find out which one your favourite place is on by using this map: native-land.ca/!

Study up on your Indigenous region's history and culture. Research the communities who live there, the languages they speak, and their important symbols and traditions.

It's important to acknowledge that your favourite nature spot is on the Traditional Territories of Indigenous People. One way we can do this is through a land acknowledgement. Just replace the underlined words in the paragraph below with the names of the groups in your area.