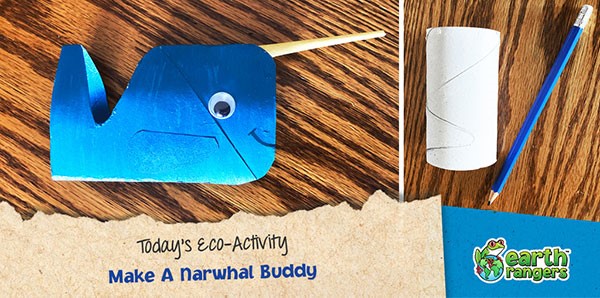 Everyone could use a narwhal as a pal. After all, who wouldn't want a friend with the nickname "unicorn of the sea"? For today's Eco-Activity, we're getting crafty and turning an old toilet paper roll into an adorable narwhal buddy!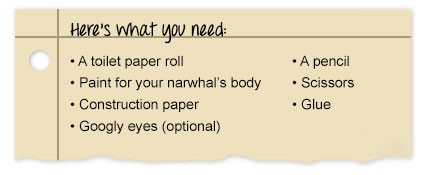 Here's how to make it: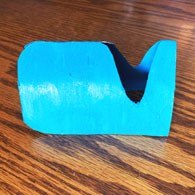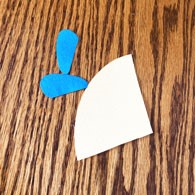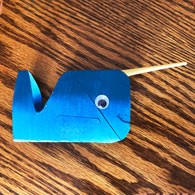 1. Flatten your toilet paper roll and draw the outline of a whale. It will need an upright fin at the back and a large head.
2. Cut along the bottom of your toilet paper roll so it opens up and cut out the pieces that won't be part of your narwhal.
3. Paint the toilet paper roll the colour you want for your narwhal's body.
4. While you're waiting for the body to dry, make some fins out of construction paper.
5. Next, make your narwhal's horn. Cut a quarter of a circle out of construction paper and roll up it up to make a thin cone. Secure it with a little glue.
6. Once the paint is dry, glue the horn and fins in place. Next, add googly eyes or make your own from construction paper or paint.
7. Add a little smile and your narwhal buddy is complete!