It's that time of year again! Summer is ending and you're going back to school. It's time to get all your supplies sorted, your snacks picked out, and your outfits put together. Should you rock that dinosaur tee, or maybe bust out your zebra top? You have some seriously tough decisions to make!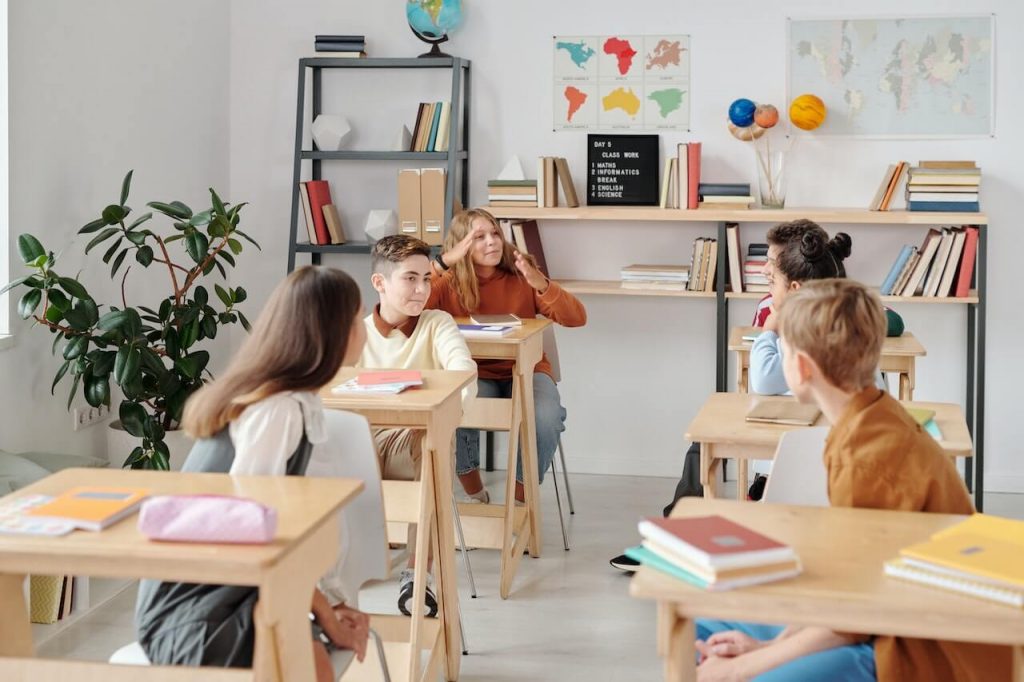 As you get your stuff together, always remember to keep your guard up! There could be single-use plastics (SUPs) hiding out in the things you buy. And we all know that more plastics mean more problems!
But don't worry. We've got just the thing to help you keep the SUPs away as you get ready for school. Check out this plastic-free back-to-school guide!
Supplies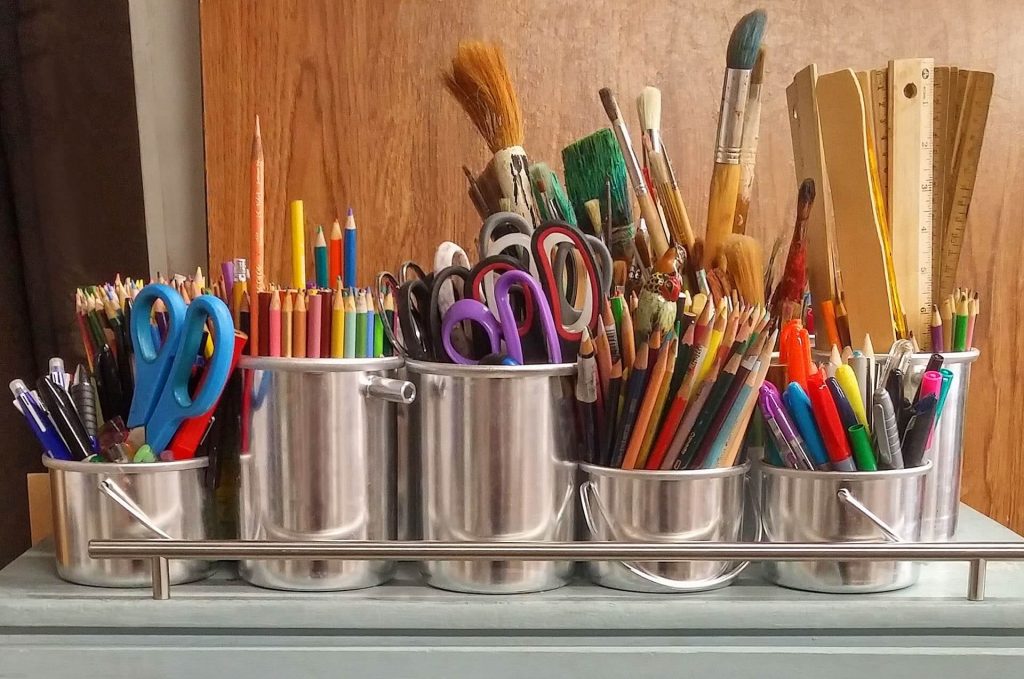 So, you're about the head out to the store for some new pencils and markers, BUT WAIT! Have you checked last year's stuff first? You might find that you have everything you need right there!
If you do have to get more, make sure you wait for the school supply list from your teacher, so you don't end up buying something you don't need. When shopping, choose things that are eco-friendly. There's more than just recycled notebooks out there… Some pencil crayons and highlighters are made from newspapers and plants!
Lunch
It seems like aaallll the best snacks come individually wrapped in SUPs, but it doesn't have to be that way! Check out the goodies available at your local bulk food store! Chances are, they'll have all the snacks you want. Just remember to bring your jars and reusable produce bags to the store!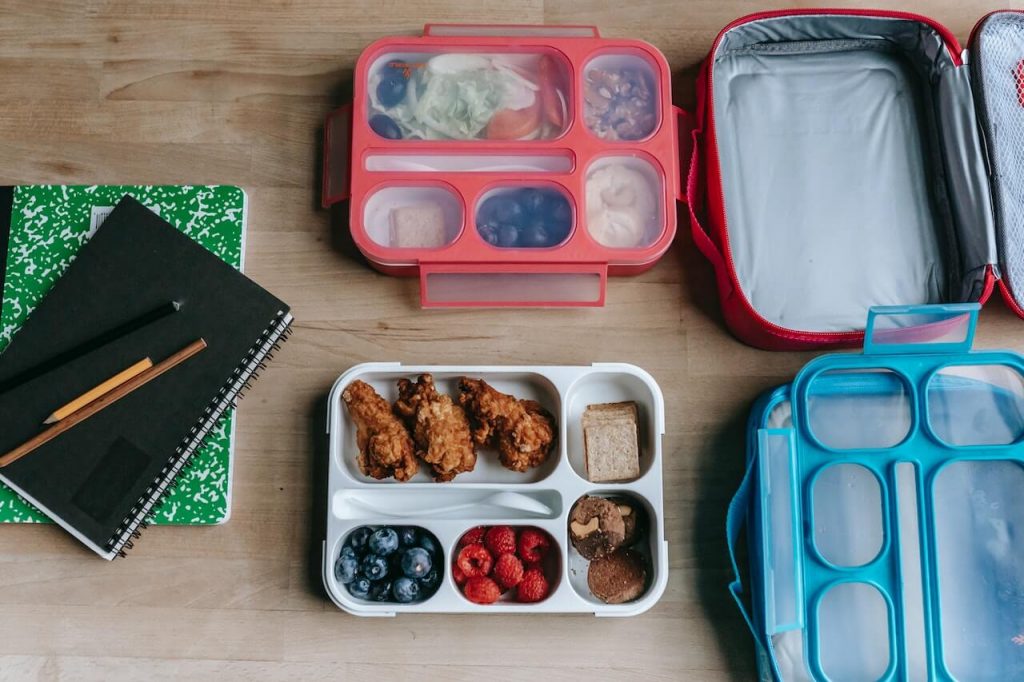 When you pack your lunch, don't go for the single-use baggies! You can get reusable ones that work just as well and last a lot longer. And don't forget to bring your reusable water bottle!
Clothes
You might be wondering, 'why are clothes on this list?! They aren't plastic!'… Well, we've got a surprise for you. Take a peek at the tags on your clothes. Lots of them are probably made with things like polyester, acrylic, spandex, or nylon. In other words, PLASTIC! Yup, they're made with plastic fibers.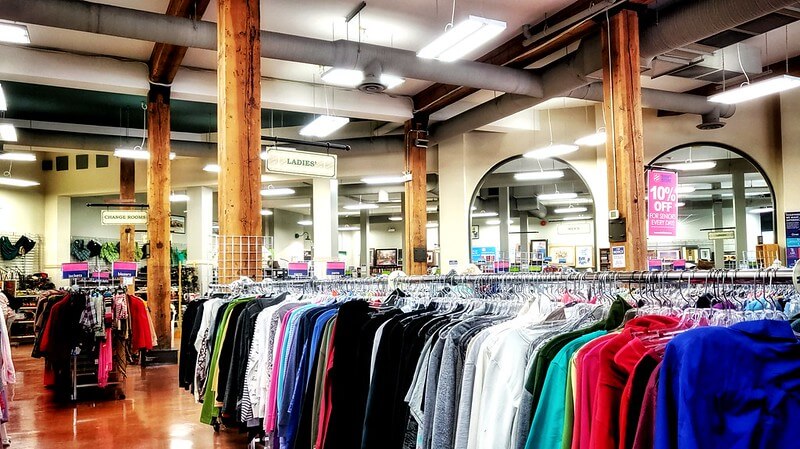 When they get washed, teeny tiny bits of this plastic can come off them and end up in our water.
When you're updating your wardrobe, look for pieces that aren't made from these plastic materials. Head over to your local thrift store and see what you can find for cheaper. Then when you're done with them, you can donate them for another kid to enjoy! You could even host a clothing swap! That way, you can trade some of your favorite items with your friends.
You can also try washing your clothes less often. Unless they're really dirty or smell funky, you can probably wear them more than once before they head to the laundry hamper. Plus, it will make them last longer!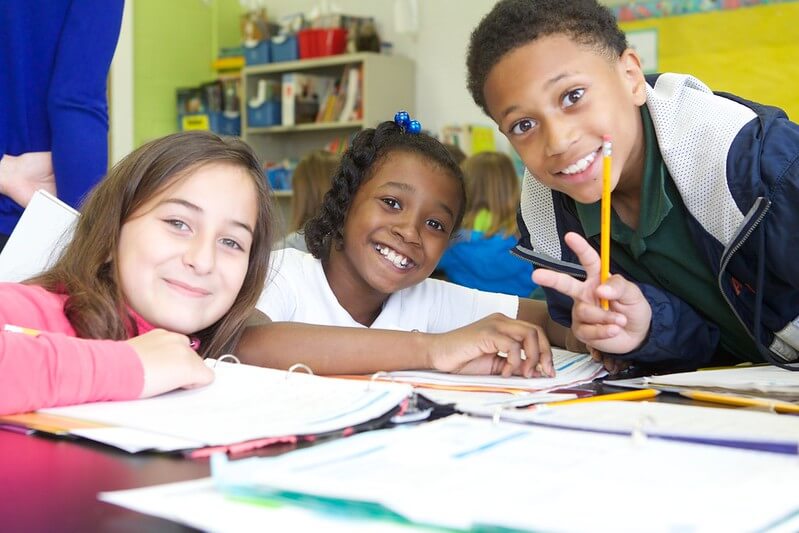 These are just a few ways you can be plastic-free this back-to-school season. Can you think of other ways to cut SUPs this school year?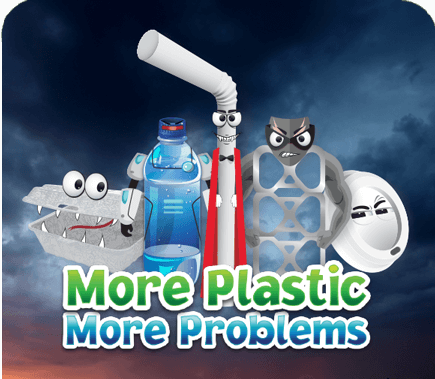 Have you checked out More Plastic More Problems yet? Look for it in the Mission section and learn how you can cut SUPs out of your life!