This year, we held our second Backyard Biologist Photo Contest, where we challenged you to snap a picture of some biodiversity around you. Well, the results are in and we're excited to announce the winners!
We got TONS of pictures and we were amazed by your incredible shots! There were all kinds of pictures of plants, animals, and other living things like fungi.
Check out the winners of this year's contest!
Winning Invertebrate: Ranger Leland's orange-belted bumblebee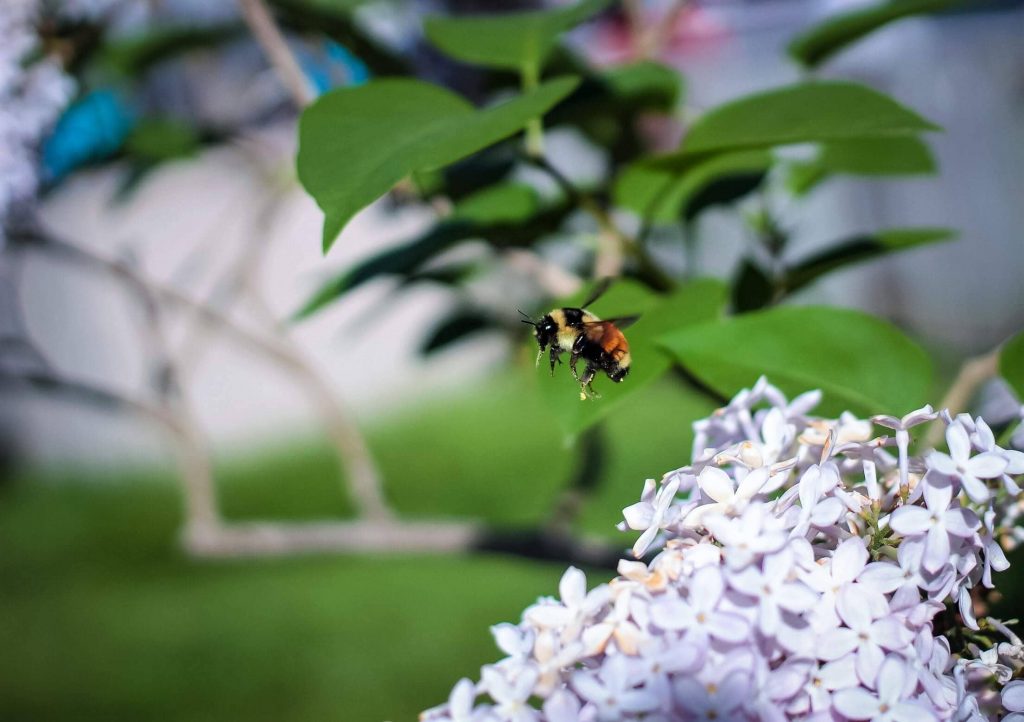 "Photo of an Orange-Belted Bumble Bee, taken In our back yard in June 2022. We used Google to identify it. We plant lots of flowers for the bees in our yard." – Leland, age 10
Congratulations, Leland!
Winning Vertebrate: Ranger Jillian's Eastern painted turtle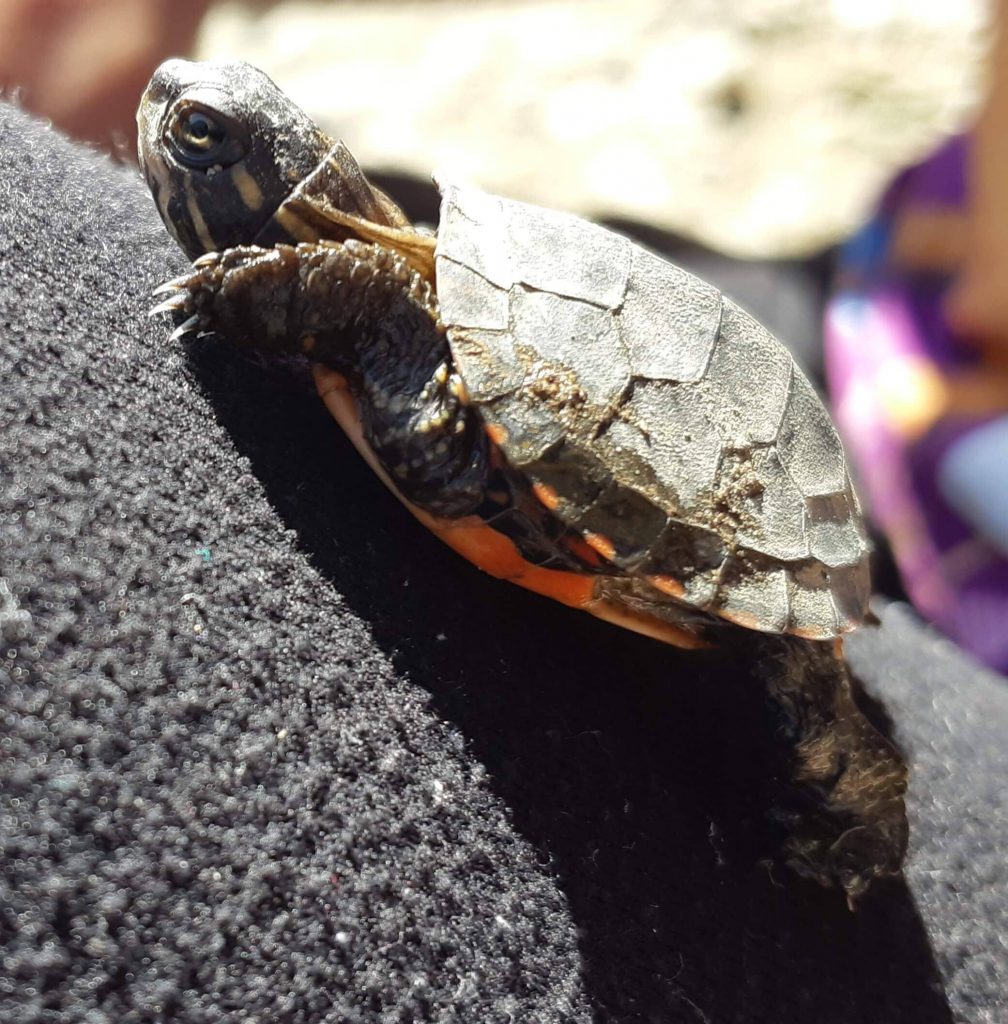 "We found this baby Eastern painted turtle on the pebble bank along the Grand River. We nearly didn't see it, so we put it safely on a rock near the water and then it swam away. We have seen babies and adults in our area before and also used Google to double check type of turtle." – Jillian, age 9
Congratulations, Jillian!
Winning Plant or Fungus: Ranger Maelle's orchid
"Orchids are beautiful flowers, and one day I was looking at the bottom of the orchid and I noticed that it looked like an animal. I was fascinated that the bottom of the Orchid looked like a bird and a little cheetah. Online I researched about mimicry in Orchids, and how plants develop ways to bring pollinators to them. This photo shows the details of this plant." – Maelle, age 8
Congratulations, Maelle!

This year, we unveiled the winners at the Royal Ontario Museum. Attendees got to see the lovely Earth Ranger pics up close, but that's not all. They even got to meet some of our animal ambassadors! In case you couldn't make it, here are a couple of shots: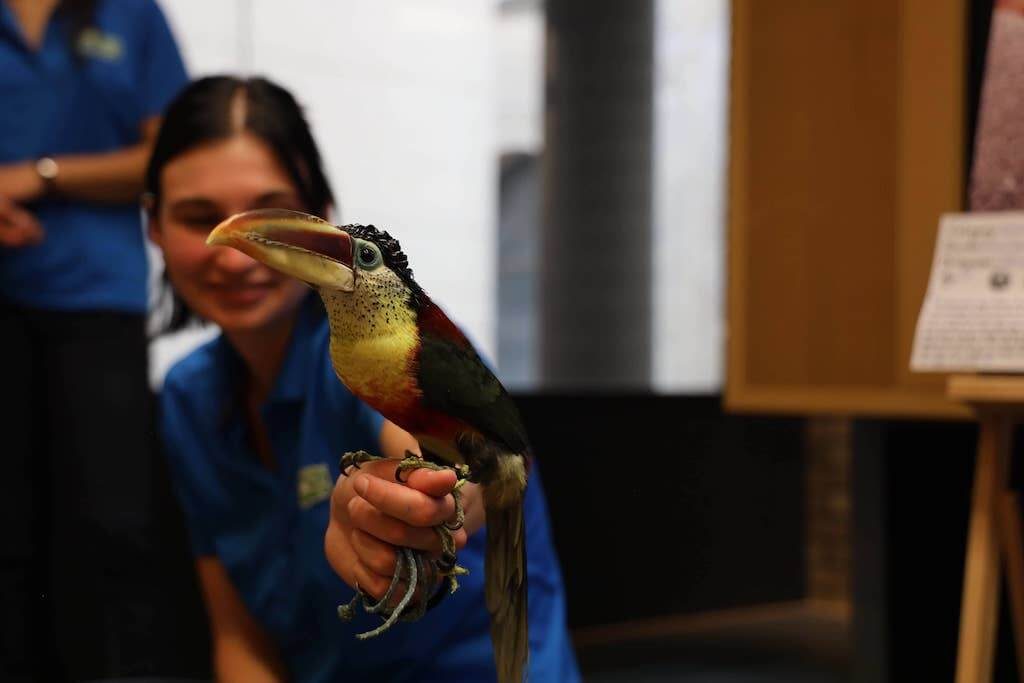 Congratulations to all our winners!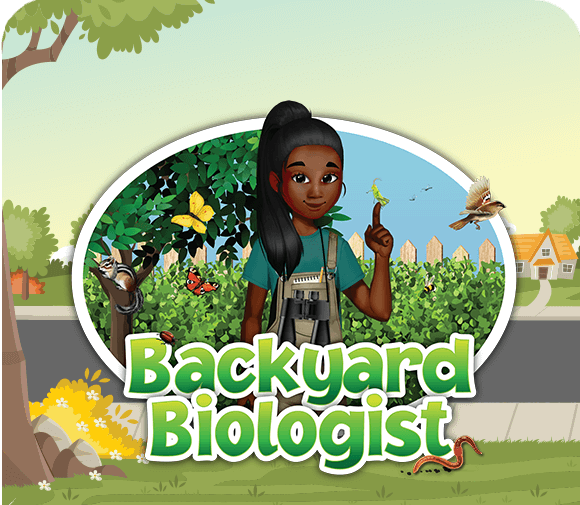 Have you accepted the Backyard Biologist Mission yet? Look for it in the app to learn all the ways you can explore and identify the biodiversity in your backyard!