Hm…where did I put that thing…is it over here?… There it is! Oh, don't mind me! I was just looking for my big neon Congratulations sign. Hang on, let me just turn it on… There we go!

But who are we congratulating? Well, that would be all of the kids who participated in our Battery Blitz School Contests in 2021. Can you believe that together, you collected over 10 tons (9,174 kg) of used batteries? That's the weight of about 10 rhinos!

But which school has claimed the title of
Ultimate Battery Collecting Champions for 2021?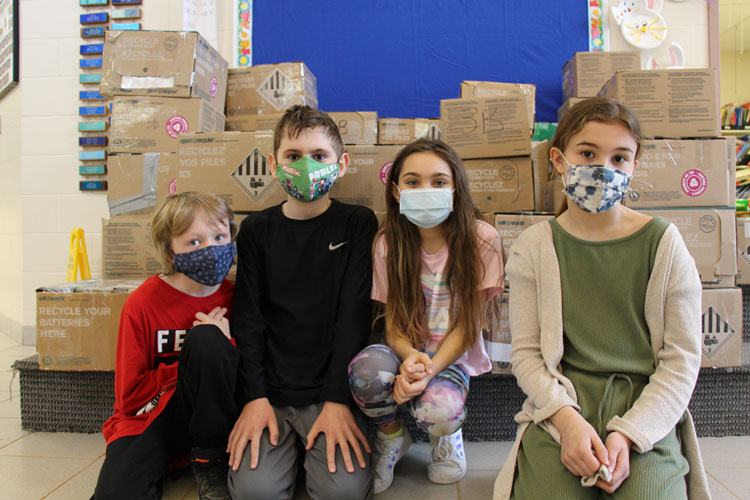 Earth Month Spring Contest
The spring contest was all about Prince Edward Island. 8 schools across the province competed to collect the most batteries in three weeks. These schools were definitely up to the task!
Top Three Schools:
Eliot River Elementary: 2203 kg
West Royalty Elementary: 966 kg
Morell Consolidated: 499 kg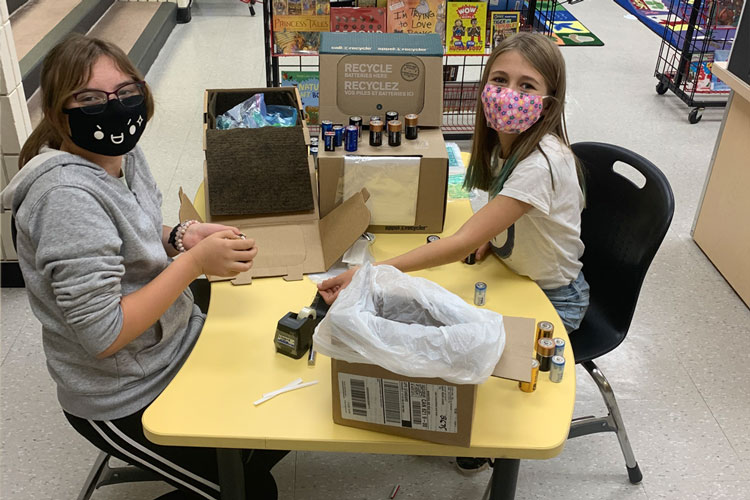 Waste Reduction Week Fall Contest
For the fall, we returned to Prince Edward Island, but also added Manitoba and BC to the mix! This time there were 20 schools competing, and wow, did they ever crush this contest!
Top Three Schools:
Eliot River Elementary (PEI): 927 kg
Alberton School (PEI): 790 kg
O'Leary Elementary (PEI): 463 kg

The Ultimate winner: Eliot River Elementary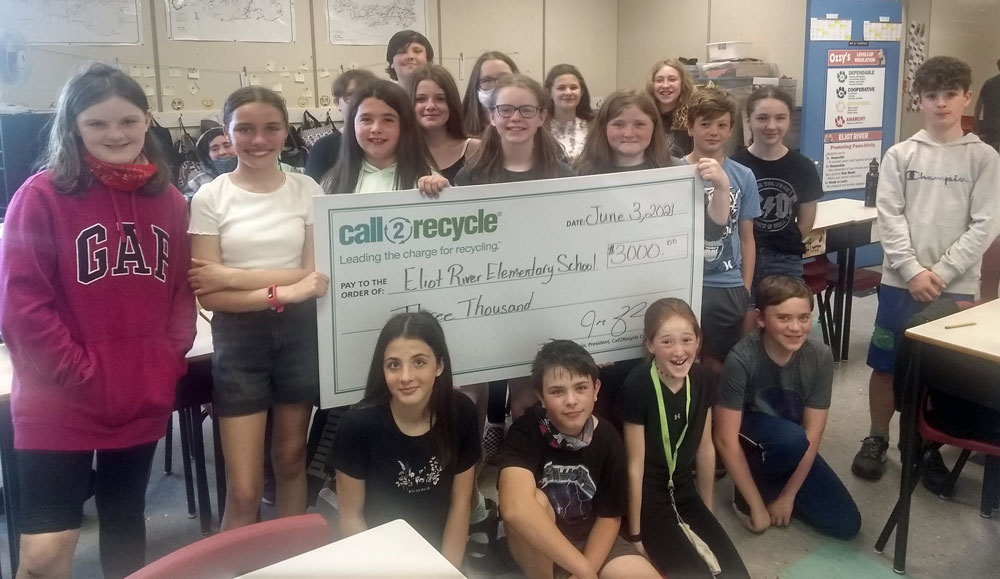 Coming in first in BOTH contests, the winner is none other than Eliot River Elementary! Their battery collection for the year weighted 3,130 kg (about 3 rhinos), earning them more than $6,000 in cash prizes! AMAZING JOB!
A big shout out to the other schools who showed off their expert battery-recycling skills as well!
PEI: Belfast Consolidated, Central Queens Elementary, Donagh Regional School, Elm Street Elementary, Montague Consolidated, Parkdale Elementary, West Kent Elementary, and West Royalty Elementary
Manitoba: Al Hijra Islamic, Bertrun E. Glavin, Bird's Hill, John de Graff, Mulvey School, and Prince Edward
BC: Alcuin College, Bibleway Christian, Boundary Elementary, Brentwood Park, Cawston Primary, and Vancouver College


Let's give a big round of applause to Eliot River Elementary for being the Ultimate Battery Collecting Champions for 2021!
Do you think your school has what it takes to compete for the 2022 title? Ask your teacher to reach out to Amy Vyse at avyse@earthrangers.com!
The Battery Blitz Mission is generously supported by: