Did you know that the average meal travels 1,200 km to reach your plate? That's not breakfast, lunch, and dinner together. That's EACH meal! You know what makes it even worse? Greenhouse gases are released at every part of that journey, and greenhouse gases contribute to climate change. When we eat locally grown foods, the impact is MUCH smaller. Supporting local farmers is a great bonus, too!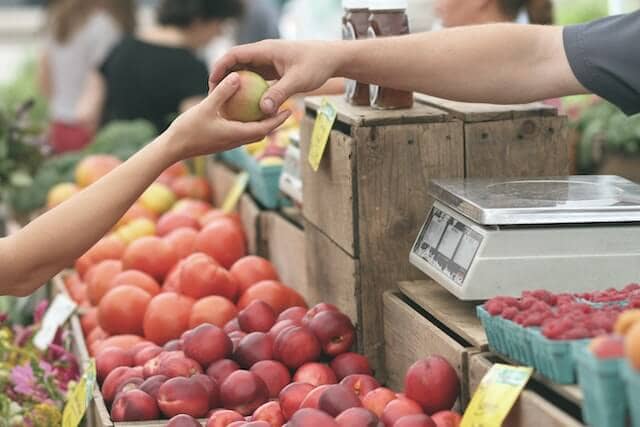 So how can we keep it local all year long? You can't buy local food in the winter, can you? Actually, you can! Each season has its own harvest, with plenty of fresh fruit and veggies ready to eat. Check out this list of the produce available in Canada across all four seasons!
Now, remember that Canada is a BIG country. What grows in Niagara might not be the same thing that grows in Regina. When you're shopping, always look for fruits and veggies that are grown in your region!
Summer is a prime time for picking!
There's lots to choose from in the summer! Strawberries, rhubarb, and cherries start the season. Soon after that, raspberries, blackberries, and watermelon are ready. Other summer superstars include stone fruit, like apricots, plums, nectarines, and peaches. As the summer winds down, grapes and pears start popping up.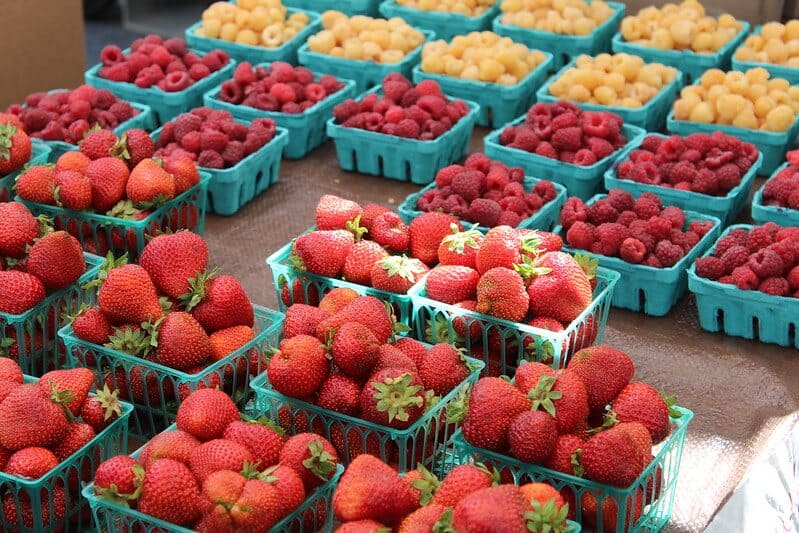 Oh, and we can't forget about vegetables! Cucumbers, peppers, celeries, tomatoes, zucchini, beets, kale, corn, eggplants… the list goes on. Veggies of all kinds are available all summer long!
Leaves aren't the only things dropping in the fall!
What's a clue that fall is here? Apples! Time to head out to your local orchard and go apple picking! Pumpkins and squash are a pretty big deal. There are sooo many types to choose from, and so many possibilities! You can eat them, carve them, or use a funky looking one as a decoration. Most summer veggies grow until the end of fall, too.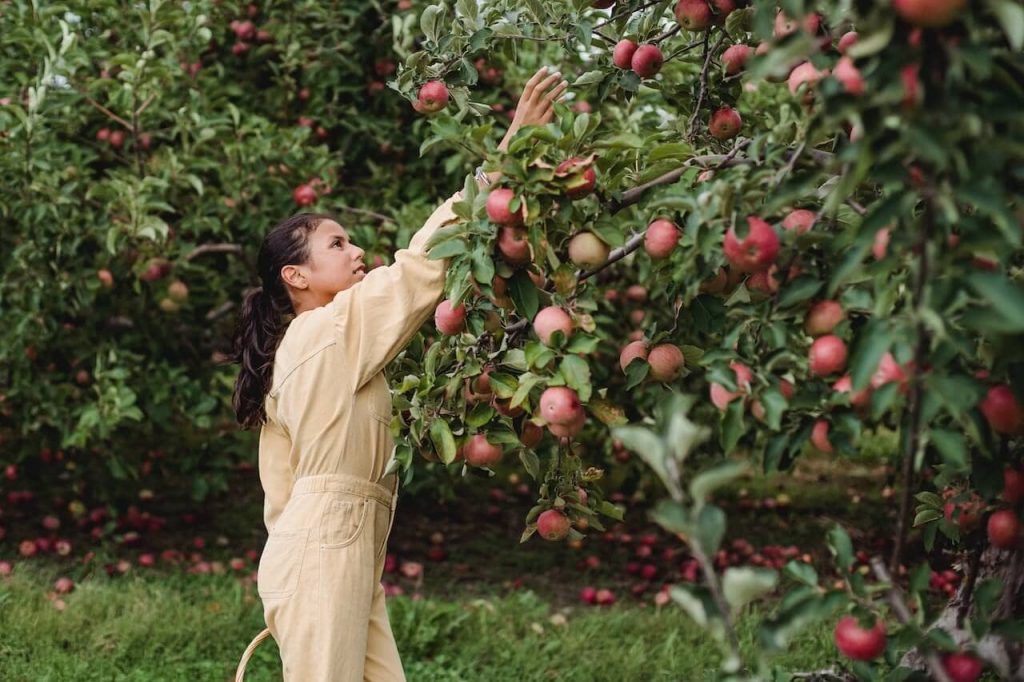 Growing strong in the winter!
Living the locavore life doesn't end with fall! You can find cranberries, pears, and even some apples if you're extra lucky. You'll probably have the most luck with veggies. Garlic and root vegetables like potatoes, turnips, beets, and sweet potatoes are everywhere in the winter.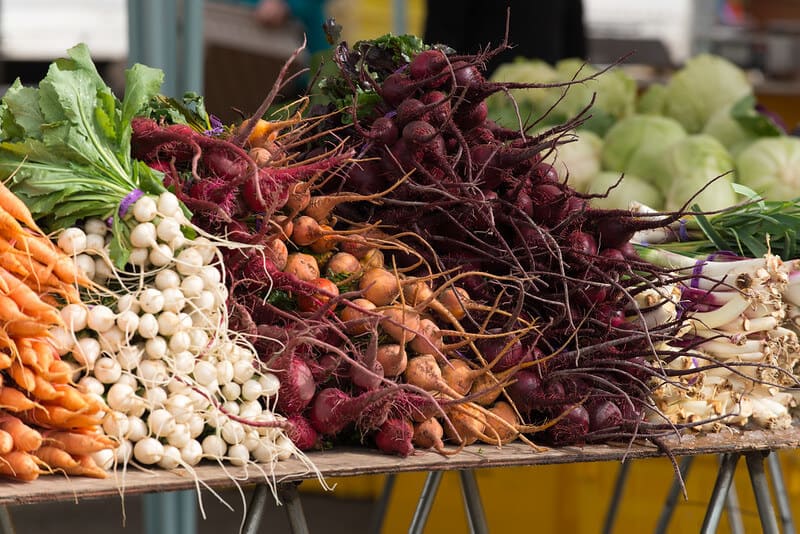 But wait – don't forget greenhouses! They can give us local crops year-round. For example, cucumbers, tomatoes, and strawberries are in greenhouses across the country. This is a good way to make sure your food is grown close to home, no matter the season!
Sweet, sweet springtime!
When spring has sprung, it's time for spinach, peas, broccoli, fiddleheads, and kale! You can also find some apples and strawberries. But the best part about spring is that it's maple syrup season! Farmers tap the maple trees to collect the sugary sap and turn it into maple syrup we know and love. YUM!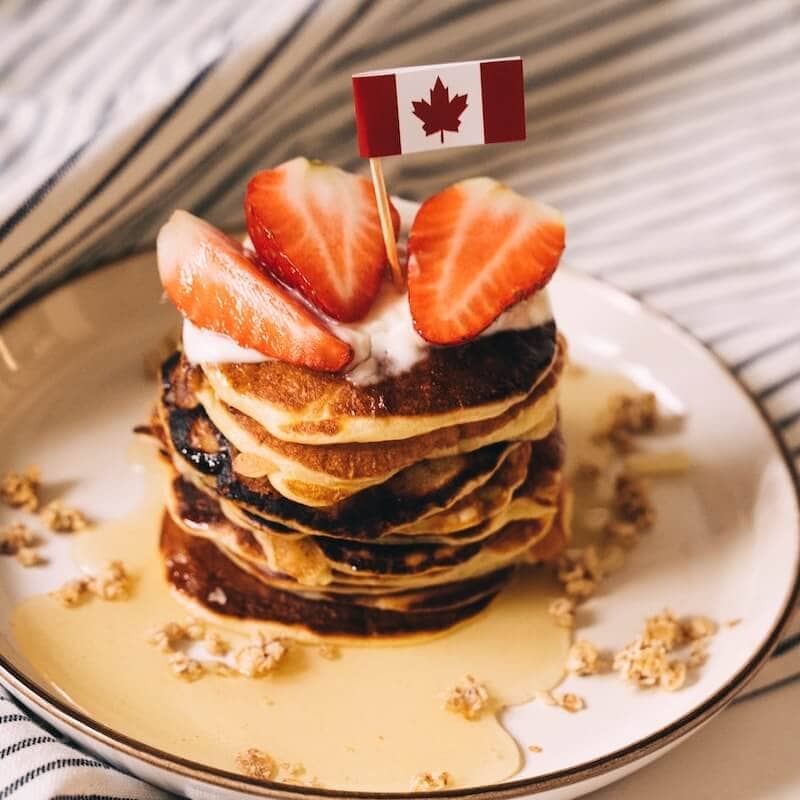 There you have it! Everything you need to know to be a locavore all year long.
When are your favourites in season?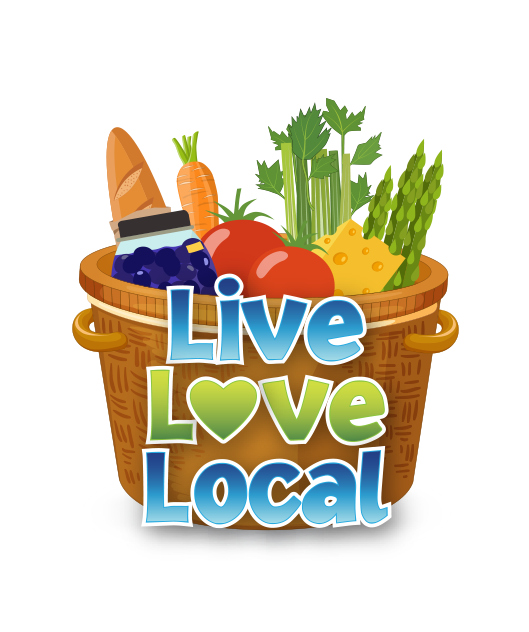 Are you ready to become a locavore? Check out the Live, Love, Local mission in the Earth Rangers App today!