Not only are polar bear paws giant, they're also, ummm suction-y?  Polar bears' feet have small bumps and holes on the bottom of them which act like suction cups, helping to keep the bears from slipping on the ice.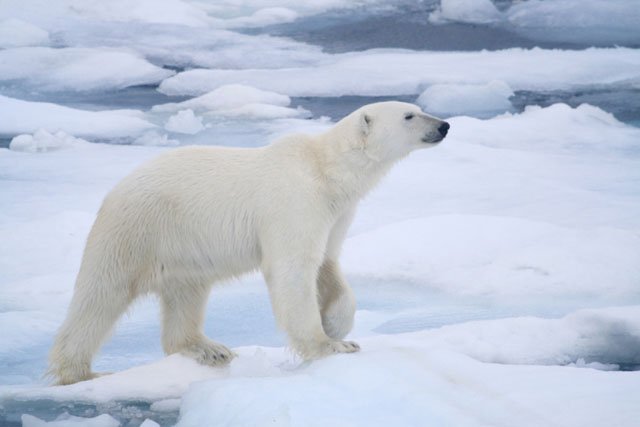 http://www.hww.ca/hww2.asp?id=99
2010 is the Year of Biodiversity and Earth Rangers has teamed up with The United Nations Convention on Biological Diversity to bring you a daily dose of biodiversity basics
Earth Rangers is a non-profit organization that works to inspire and educate children about the environment. At EarthRangers.com kids can play games, discover amazing facts, meet animal ambassadors and fundraise to protect biodiversity.