Hi listeners, Earth Ranger Emma here! Today I'm really excited to present a brand new podcast brought to you by Earth Rangers: The Big Melt! My best friend Sarah has been working on this for a while and she's super excited for you to hear it.
The big melt is a climate change podcast for teens!
Sarah knows global warming is the challenge of her generation and she won't back down until she figures it out; sorting through the science, busting myths and getting real about what's really happening. She's tired of waiting for someone else to fix things, She's going DIY; learning the facts, interviewing experts and actually being honest about how it feels to not know all the answers. Because It matters. Because She cares. Because it's our job to fix it. Even if she has to share her podcast studio with her little brother. Earth Rangers is proud to present,
The Big Melt; a podcast about what comes next.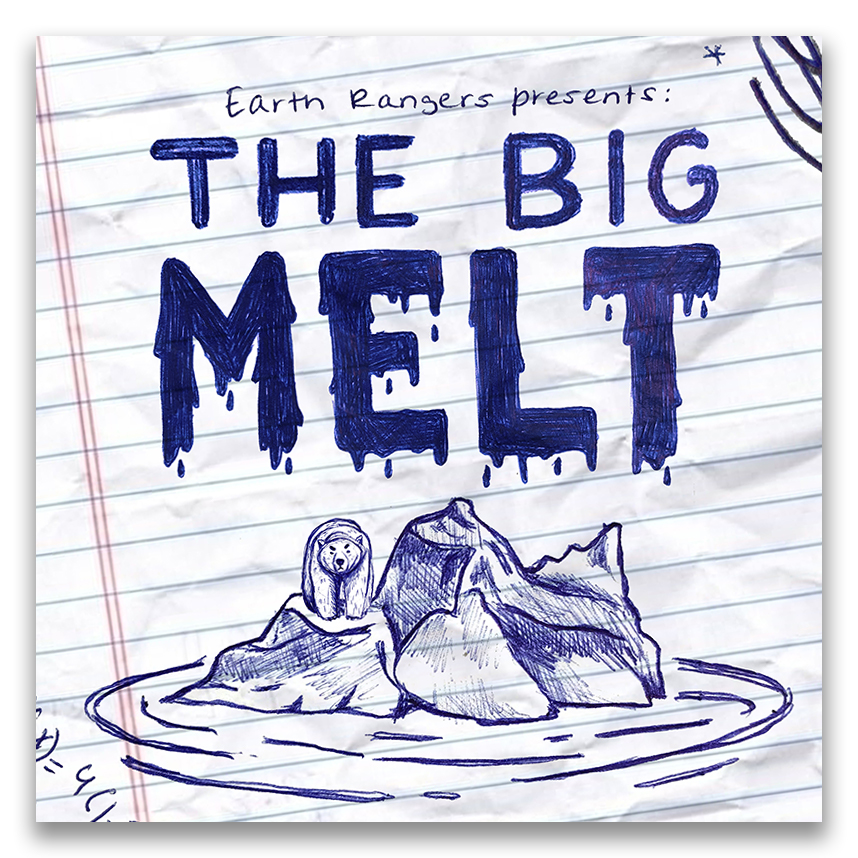 For more info and a chance to win a custom "The Big Melt" T-shirt, visit www.bigmeltpodcast.com
We want to hear from you! Send us your best animal stories and it could be featured on the podcast!
You can send in a voice message by pressing the green button or use the voice recorder on a smart phone and ask your parents to email it to podcast@earthrangers.com