Super Ranger Blake steps into action every day to help protect the environment! Not only does he walk to school as much as possible, but he also picks up litter from the ground in front of his house, at school, and around the community! Let's check out Ranger Blake's story:
Ranger Blake became an official Earth Ranger in June 2014, after a friend at school gave him an Earth Rangers postcard with a picture of a Beluga Whale on the front – one of the Bring Back the Wild animals you could protect that year. From that moment on, Ranger Blake was hooked!
Ranger Blake immediately started a Beluga Whale campaign and raised $145 by asking friend and family for donations. But he didn't stop with the Beluga! Blake went on to help protect the Eastern Wolf, Little Brown Bats and Wolverines, raising over $400 to protect animals in need! He even put up a bat box at his family cottage to give bats, like the Little Brown Bat, a safe place to hibernate and raise their young without the threat of the deadly disease called White-Nose Syndrome.
8 year-old Blake has not only been busy fundraising for Bring Back the Wild, he has completed a whole bunch of Earth Rangers Missions too. He worked hard with his family to make a birdhouse and bird feeder as part of the For the Birds Mission, he protected his house from energy wasting villains with Operation Conservation, and he planted a pollinator garden for his Pollinator Power Mission. He even delivered a presentation a school to share information about how to shrink your carbon footprint with the Carbon Footprint Investigation Mission, and to teach his classmates how they can become Earth Rangers themselves.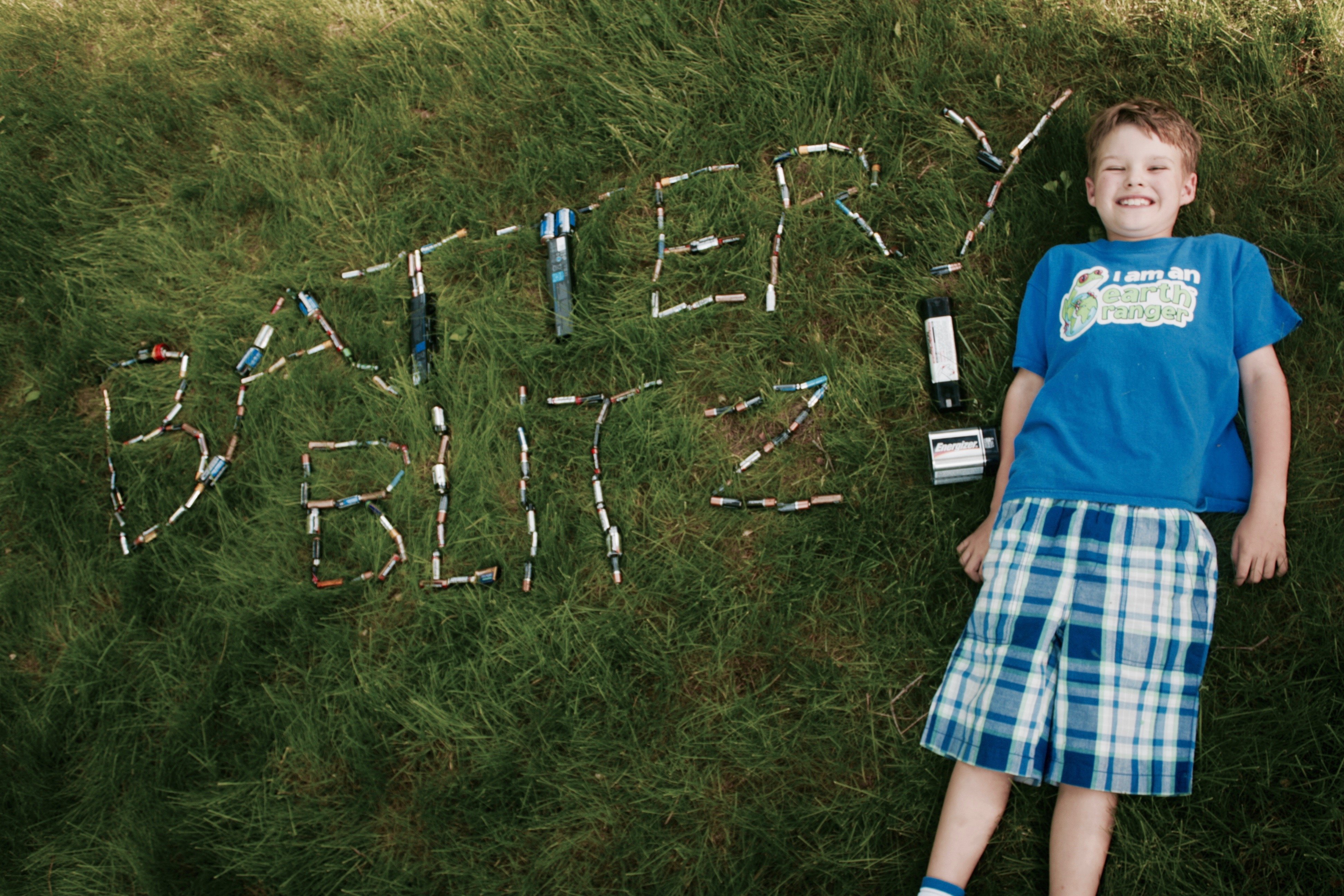 Ranger Blake has completed a lot of Missions, but his favourite was Battery Blitz. He asked family members and friends to donate their used batteries to him and ended up collecting and safely recycling 466 batteries!
Let's hear from Ranger Blake about why it's so important to protect animals and the environment:
"I think it's important that animals have the same kind of like as people. They should have safe homes and enough to eat and drink. We should do what we can to protect animals, their habitats and the natural environment."

Thank you, Ranger Blake, for making environmentally-conscious decisions every day!